Browse
Featured
Recent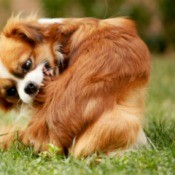 Using Advantix on DogsAdvantix is an over the counter medication that treats fleas, ticks, and other pests. When applied properly it is effective and generally safe to use. Some pets have been known to have an allergic reaction to this product.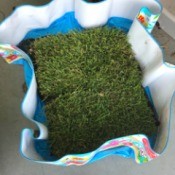 Dog Potty Spot Made from Sod SquaresThis creative dog potty spot is intended to be used on a porch or patio in bad weather. Using a child's pool and sod from a nursery gives your dog a dry place to go.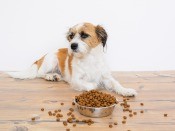 Causes of Weight Loss in DogsThere are a number or reasons that your dog may be losing weight. If your dog is acting normally you can try troubleshooting the reason yourself. Perhaps the pet food needs to be changed, if you make your own, confirm that it contains the proper nutrients, finally eliminate other possibilities. Then it may be time to see your vet.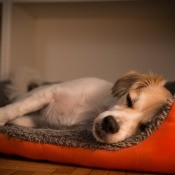 Soothing a Whining Puppy at NightPuppies may be lonely and whine at night, unable to sleep. To help soothe your pup you can try an old ticking clock, a hot water bottle wrapped in a towel, or even a blanket that smells like you. More suggestions can be found on this page.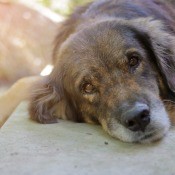 Grieving Dog Pooping and Peeing InsideDogs can have strong emotional responses to the death of another pet or one of their people. Sometimes this grief can result in a well trained dog beginning to poop and/or pee inside. Read on for some helpful suggestions to assist your pet in moving through their grief.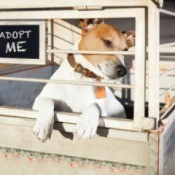 Returning a Dog to the ShelterConsidering returning a dog to the shelter can be distressing. There are good reasons that require rehoming a pet. If you must take your dog back, check to find a "no kill" shelter. Perhaps as an alternative, a good friend may be looking for a loving pet.


Questions
Advertisement