Browse
Featured
Questions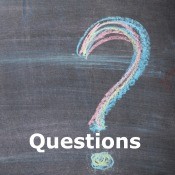 Dog Grieving Due to Loss Of Sister?I actually had two dogs, a Golden Retriever (female) and German Shepherd (male). They actually really get along well, play together, share foods, sleep together and explored places together with our neighbor's dog. My female dog suddenly got really ill and died. After that, my male dog changed. He used to eat a lot, being playful and energetic which is now completely opposite. He became timid, he sleeps a lot, eat less and doesn't want to play with other dog like he used to do.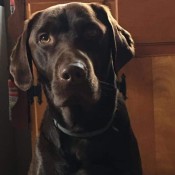 My Young Dog Died Suddenly?My 2.5 year old chocolate Lab died suddenly and unexpectedly 3 weeks ago. My family is totally heartbroken and have no answers. I just don't get it and we couldn't bring ourselves to do an autopsy as the situation was traumatizing enough. He was playing and having a good time in the snow with my daughter the day before, all was good. The next morning was unbearable.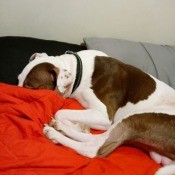 Should I Neuter My Pitbull?I have a 2 year old male pitbull. He has recently became aggressive towards people. I will not have him killed. He isn't neutered and I wonder if I have it done, will it help? I live in Ohio. He has already bit my arm but I still will not give up hope. Or is there any sanctuary places that can help me by taking him and will not kill him but help him to no longer attack.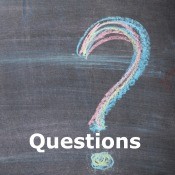 Pitbull Boxer Mix Won't Eat?I have a pitbull boxer mix that refuses to eat his dry food or human food. I have tried hot dogs, I tried various different dog foods as well. My pitbull boxer mix goes after my cat's food but we don't allow him eat it and also snatches food from my one year old. I need advice on how to get my pitbull boxer mix breed to eat.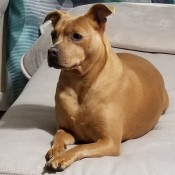 What Breed Is My Dog?I've got to get some opinions. What do you think my babygirl Bailey is a mix of? We've heard Chihuahua and some kind of terrier. She was found living in the woods for months starving and suffering with pneumonia.


Older Dog Peeing Inside With New Puppy?We have a 18 month old male Giant Schnauzer and recently got a 10 week old female ShihTzu. They get on really well with each other which is what we wanted as the GS had separation anxiety, but occasionally he is peeing in the house. The puppy is really good and goes outside. Have you any advice please?


Published by ThriftyFun.
© 1997-2022 by Cumuli, Inc. All Rights Reserved.
https://www.thriftyfun.com/tf/Pets/Dogs/Advice/index.html