April 3, 2013
0

found this helpful
Best Answer
Your dog looks like a Belgian Malinois; I am not sure. I have a Belgian Malinois. She is beautiful with a very dark face and mahogany coloring. She is approximately 21" at the withers and weighs 44lbs.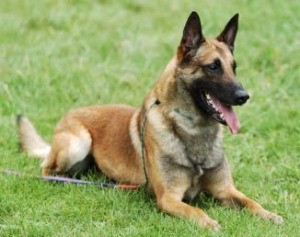 April 8, 2013
1

found this helpful
Best Answer
My guess is yes he does look like a pure bred Malinois. I say this because my son, a police officer, has a K-9 of the same type. he just retired this past year.(the dog) They are a very intelligent breed.
I would highly advise some sort of training, they learn so well. They are a thin dog also. I hope I've helped, you have a very nice looking dog.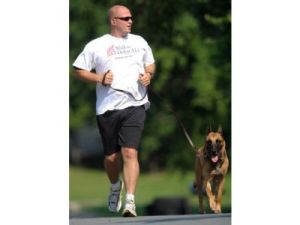 February 6, 2014
1

found this helpful
I am having this same issue with our two babies that we rescued. Did you get an answer to your question on the breed? Both of our dogs look very similar to your dog, just curious if you got a definite answer. We are very tempted to get them DNA tested :)
The attached picture is our Mal or Mal mix Gunner.
Feel free to email me if you ever got an answer.
Bates.dallas AT gmail.com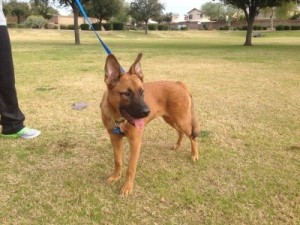 April 14, 2016
0

found this helpful
My Mali is 5 months and is 24.75kg a big boy I believe for his age
My Mali at 9 months was 65 Lbs. Your dog should have black on the ears and black above the eyes that look like eye brows other than that cant tell you.
If you love him that's all that counts.
June 24, 2020
0

found this helpful
i agree with you x
He's way to short not a pure bread look up Belgiun malinois fawn color you will learn allot. He may be a mix of some kind. Just love him.
The one thing Mals have that not many other dogs have is extremely large white strong teeth, And I pronounce very white and large.
June 22, 2015
0

found this helpful
I have a Bel Mal mixed with labrador. He does have the large white teeth....very sharp btw. He ia getting bigger but not as big as a labrador or a bel mal so that makes me think that he might have other genes. He has big white paw. And a white stain on his face. I might say that he has the apperance of aa Bel Mal but the personality of a labrador.
His name is Max btw and we loooooove him so much! Can someone give me an opinion?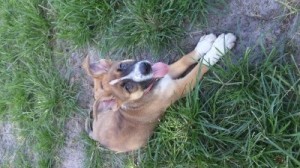 March 5, 2018
0

found this helpful
I also had same dog now with 5 months old i also had a doubt qhich breed it is .now my doubt is cleared thank you
November 24, 2018
0

found this helpful
I think yours looks a lot like my Malinios. Hes a runt at 56lbs and 1.5 years. He was from an abusive home and his ears dont stand 90% of the time because the cartilage in his ears were damaged.
December 17, 2018
1

found this helpful
This is my boy.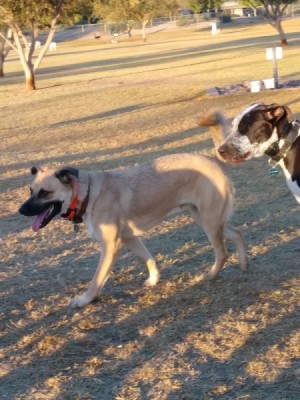 July 12, 2019
1

found this helpful
Best Answer
Thats a Malinois shepherd mix. You can clearly see the shepherd coming through. Most Malinois are very slender. The shepherds are more stocky. Plus a Malinois head is usually thinner. Shepherds have a more broader head. I would guess a definitely shepherd in the mix.
The picture is a 6 month old Malinois female. Females are no doubt smaller in the breed most times.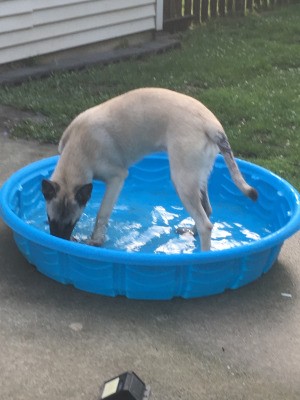 November 30, 2018
1

found this helpful
I have a 3/4 Belgian Malinios mixed with 1/4 German Shepherd. He looks a lot like yours. He's full grown at 57 lbs. He's fast, agile, smart and loves to be by my side.
July 15, 2020
0

found this helpful
Is there a chance this might be a belgian malinois even if just a half bred ? based on her family tree her father was a pure bred belgian but her mother is just a mongrel or unknown mix