I have a 5 week old Blue Nose Pit Bull. I just got him yesterday. The ones who sold him to me told me that he liked milk with Puppy Chow. We tried feeding him Puppy Chow with warm water, but he refused to eat it.
I have read that milk is bad for puppies and can cause diarrhea. But milk is all he wants to drink. What should I do?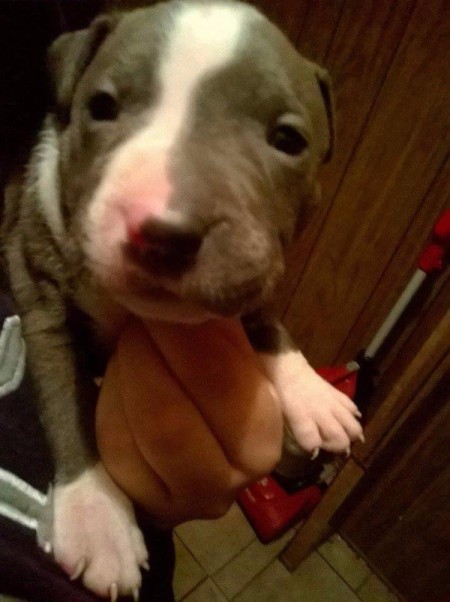 DCA
Bronze Answer Medal for All Time! 220 Answers
December 7, 2015
0

found this helpful
Best Answer
Puppies should stay with their mother for at least 8-10 weeks for the best mother's nutrition, proper development and care, and play with siblings. I hope the seller did not sell you such a young puppy that may be sick or have a difficult and possibly expensive medical problem.
The puppy wants only milk because that is what his mother gave him and he is not ready for solid food. However, as you have the puppy now, the most important plan is to immediately purchase puppy formula at a pet store and follow the instructions carefully. The next on the list is to take your puppy to a veterinarian now to check his development, medical status and future requirements, and any possible problems he may have. The best (and least expensive) medical care is preventative medical care.
There are many online sites that provide excellent information on raising puppies. However, there are many books that provide much more important information to raise a successful and well-behaved dog. The site below will provide some information for now. Good Luck!!!:
healthypets.mercola.com/.../raise-your-puppy-to-be-a-confident...