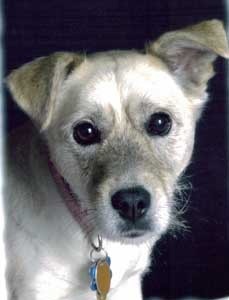 Was wondering if anyone else had a Jack Russell/Corgi mix dog like mine, I hear they call them CoJacks. Her name is Dakota, she's the best dog I've ever had. Look at her big dark brown eyes. I really do love this dog!

Alex from Alexandria, VA
By Alex
Ad
---
By Kim 2 03/17/20110 people found this helpful
Yep, my friends Rod and Nicole had an awesome corgi Jack Russell mix named Logan. Unfortunately he just passed away last week at age 13. He was the light of their lives, and mine as they let me take him on trips. Here's Logan!

He's got fu-man-chu whiskers, which cracked people up. He's the most affable and lovable dog.

- Kim
Portland, Oregon
By Kim 03/17/20110 people found this helpful
Here's another picture of Logan.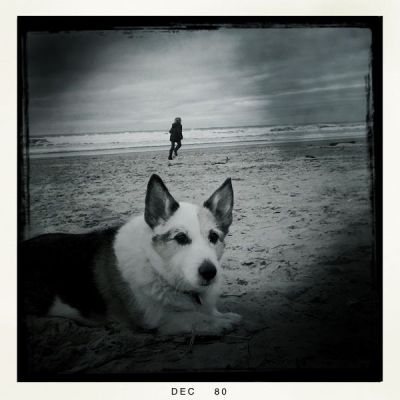 By Alex 2 5 03/05/20120 people found this helpful
Kim,

I"m really sorry to hear about Logan! He was a good looking dog! Looks like he traveled well too!

As for the Fu-Man-Chu... Dakota has one too! it doesn't show up well on her pick but it's there; people laugh and comment on it as well.

Their get dogs! so my condolences are sent to you and your family. Logan looks like he had a great life!

Alex and Dakota
By cunningham2776 05/14/20130 people found this helpful
This is Dexter at his first party. He loves people and was a huge hit. I like that I can take him anywhere.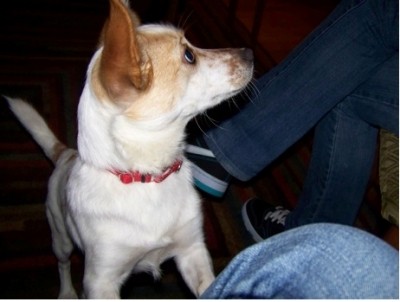 Archives
Thrifty Fun has been around so long that many of our pages have been reset several times. Archives are older versions of the page and the comments that were provided then.
Was wondering if anyone else had a Jack Russell/Corgi mix dog like mine, I hear they call them CoJacks! Her name is Dakota, she's the best dog I've ever had. Look at her big dark brown eyes! I really do love this dog!