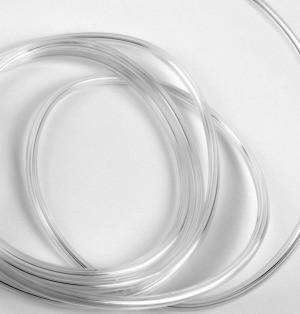 Stretchy and soft, oxygen tubing can be used for more than just delivering H2O. There are many crafty and creative uses for excess oxygen tubing. This is a guide about uses for oxygen tubing.
Solutions
Share a solution for this guide today!
Questions
Here are questions related to Uses for Oxygen Tubing.
I need to do something with used oyxgen tubing. It's clear in color and 50ft. long and as round as a straw.

Thanks,
Vonnie in PA
---
Most Recent Answer

By bsvgs11/19/2013
Use for making/ repairing a tabletop fountain. Attach it to the small pump & pull it up through whatever decor you've created.