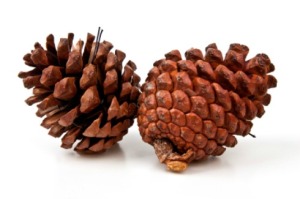 There can be people looking to buy these cones for their craft projects. This guide is about selling pine cones.
Ad
---
Solutions: Selling Pine Cones
Read and rate the best solutions below by giving them a "thumbs up".
For those who are overrun with pine cones in the yard, especially the big, pretty ones, Bag 'em up! They can become natural decor for Christmas. Some places don't have pine trees, so you may actually be able to sell them online, at a flea market or a fair. I was traveling one year and was shocked to see a small bag of pine cones in a store on sale for $5! I had a yard full of them back home!

By Kel from Duncanville, TX
Give a "thumbs up" to the solution that worked the best! Do you have a better solution? Click here to share it!
Questions
Here are questions related to Selling Pine Cones.
Where can I sell pine cones in west Des Moines, LA?
By Fran M
Ad
---
---
Most Recent Answer

By eseaters [1]04/20/2015
Hello. I love pine cones and I love to make them look pretty when I find them up in the foothills of California. If I were you I would bring them to craft fairs and sell them individually (if you have some very beautiful ones) and in bulk in small and large bags.

You must realize that even selling pine cones can go for more money when presented with some kind of polish. The prettier you make the presentation... the more money you should make. You could also sprinkle them with Dollar Tree ...yes... I said Dollar Tree Cinnamon around the holidays and sell them for outdoor fireplaces fire starters. Just remember to use your imagination and the sky is the limit (or lack there of!) Have fun too!
Where can I sell pinecones in or near Spokane Washington?
By Jack
Ad
---
---
Most Recent Answer

By Susan R.07/21/2014
Why not sell them on line? Here is what the Ministry of Natural Resources in Ontario does: Cone Purchasing Details

Bag of open cones sodl for decorative purposes and pot pourritree cones. Open/Extracted cones that are suitable for ornamental purposes are kiln dried with high heat and do not contain seed.

All varieties are valued at $8.00 per bag. The bag size is approximately 1.5 bushels or 60 litres. Please call for available varieties as they change per season.
Where can I sell 3 bags of jack pine cones?
By Donald
---
Most Recent Answer

By Dena R. [3]11/12/2013
Try a craft store.
I live in Washington state and want to sell my pinecones. Who should I contact? Who would buy them?
By Kris from Nine Mile Falls, WA
---
Most Recent Answer

By Cricket [201]04/22/2013
One suggestion would be to Google different craft ideas using pine cones. Then use some of your pine cones to make up samples of these ideas. Make sure you use simple, easy to do ideas. Then set the crafted pine cones around the area where you will be selling the pine cones. Once people see that they can actually use them for decorating they will be more apt to buy them.
Around the holidays are the best times to sell them. There are all sorts of holiday type ideas you can make up using pine cones.
I am looking for advice on how to sell my pine cones. I have all sizes. They are great for crafts.
By Ananda from FL
---
Most Recent Answer

By Sheilah Link [5]03/15/2010
I have found they sell well at yard sales and farmers' market. Put them in CHEAP, clear plastic storage bags. Sell them by the bag with a discount for quantity. Also local florists might be interested. If the cones are clean, people will buy them rather than hunting their own. If you are going the farmers' market route, examples of them as decorations might help. Local crafters might be interested.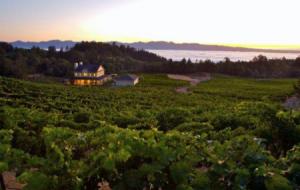 I live in Washington state and want to sell my pinecones. Who should I contact? Who would buy them?
By Kris from Nine Mile Falls, WA
Archives
Thrifty Fun has been around so long that many of our pages have been reset several times. Archives are older versions of the page and the feedback that was provided then.
Where can I sell my pine cones? I live in Canada in British Columbia in the Okanagan. I have access to a lot of pine cones and want to start selling them in their natural state. Can you help suggest any place that buys them. Thanks so much.
Sue
---
RE: Selling Pine Cones
Have you considered bagging them up neatly and maybe even with a pretty ribbon and taking them in person to a craft shop or farmers market? We have a farmers market here and I found out they do not have to pay a fee to sit with their goods or produce on their trucks or card table.
They sell a variety of items so you never know. Try taking a couple bags in your trunk and a folding chair if you have one in your town or close by to "test the water" (so to speak). You might get lucky and actually enjoy yourself while making a little cash on the side.
Here's where to try to find one near you: organic.org
Here's some info about BC farmers Markets: bcfarmersmarket.org (09/09/2008)
RE: Selling Pine Cones
Another thing you could do is to contact the florists around you. They buy them in my area to make holiday center pieces. (09/09/2008)
By starxmn
RE: Selling Pine Cones
I would go to the florist wholesalers, and you could probably sell a lot. They may also buy pine cone wreaths. I have seen the wire wreaths, you soak the pine cones in water first and then it is easier to put the cones on the wire without having to wire them on. When they dry they shrink onto the wire and secure themselves. You might get a better price for the wreaths. (09/09/2008)
By Sue
RE: Selling Pine Cones
I lived in Tucson, AZ for three years. Each year, I got a month off to take a trip up here to Salem, OR to visit friends and family. On my way back, I happened to find a stand of sugar pines along a seldom traveled road in Oregon, just before you drop down into CA. If you know anything about sugar pine cones and Arizona, you know that one is seldom if ever seen in AZ, much less accessible.
I would pick them up on my way home, and about October, advertise them in the local free paper. For a price, they paid gladly, by the way, I sold each and everyone in about 4 hours. This would be my Christmas money for that year, and I put the rest in the bank for the next trip.
If you can take a nice photo, advertise them in the Craigslist listing in places like Tucson, Phoenix, Yuma, and places that can't get them. (09/11/2008)
RE: Selling Pine Cones
Here in Ontario our Ministry of Natural Resources paid for pine cones. This was a few years ago, mind you, but do you have a Ministry dept. that you could check with perhaps? (01/07/2009)
By carolb