I am on Nutrisystem and using Crystal Light like it is going out of style. Any ideas on what to do with the containers? They are a nice weight with a lid and other then storing little things in I just can't think of something else to do with them. Perhaps some craft ideas? I sew, do machine embroidery and a lot of crafting, so can tackle most anything.
September 15, 2007
0

found this helpful
I made some great gift holders with mine. I used felt to make a nutcracker, gluing a pom to the lid for the busby style hat. Then I put in my smaller gift, men's socks. I can see this as a baby bottle filled with small items for a baby shower too. Glue a real nipple to the lid. I also glued a bunch side to side in a circle, without the lids and glued to a piece of light plywood cut in a circle. Attached to a wall, its a perfect cubby for pencils, crayons, short rulers, small scissors in my craft room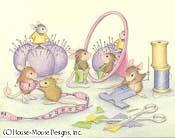 By guest (Guest Post)
Flag
November 6, 2008
0

found this helpful
I use these containers to store crackers after they have been opened. They fit right back in the box. They fit round, oval, and some square crackers. Great if you have kids! No more stale crackers.
By guest (Guest Post)
Flag
November 17, 2008
0

found this helpful
I use them as a fish bowl for my beta fish.
April 11, 2011
0

found this helpful
I have found the canisters are just a perfect fit for the make up remover rounds. I put them in the canister with alcohol, then I am ready to clean my face with very little effort! Daughter freaks out over cleaning my face with alcohol. Oh Well!!!
January 21, 2012
0

found this helpful
I use crystal light containers as molds when making polenta. After cooking, I let the mixture cool slightly, spoon it into the container sprayed lightly with cooking spray and chill. When I'm ready to use, I unmold it, slice and reuse the container for next time! Saves lots of money, too, since grits can be made for pennies and buying the same size roll of polenta in the store is pretty pricey!