I save the containers for Crystal Light and use them to store beads, buttons, wire, and more.
By jmscrochet from Peabody, MA
March 10, 2011
0

found this helpful
I use them to carry ritz crackers or small round cookies when I am traveling. That is also a good way to send cookies and ritz in lunches,
I am on Nutrisystem and using Crystal Light like it is going out of style. Any ideas on what to do with the containers? They are a nice weight with a lid and other then storing little things in I just can't think of something else to do with them. Perhaps some craft ideas? I sew, do machine embroidery and a lot of crafting, so can tackle most anything.
September 14, 2007
0

found this helpful
If you use it to hold plastic grocery bags, you can cut an X shaped slit on the lid, then pull the bags through--you wouldn't even have to open it.
They could also be used for storing small amounts of dry goods--beans, lentils, peas, rice. You could premeasure them for certain recipes.
If you have a baby, they would make awesome containers for bringing formula powder and dry cereal on a trip.
By guest (Guest Post)
September 15, 2007
0

found this helpful
I am a rubber stamper & I've been seeing on a lot of stamping blogs that stampers are cleaning them out, gluing decorative papers on them; then decorating with other items to make containers for Halloween goodies/candy/etc. They can be made up for several holidays. You could also get some plain paper & rubber stamp it for the outside decoration, also. They make really cute treat containers.
September 15, 2007
0

found this helpful
You can decorate them and put something with a little weight in the bottom and they make good pencil holders for by the phone or on the desk.
Decorating them and cutting a slot in the top makes a cute little piggy bank.
Maybe use them to portion out individual servings of dry goods like cereal or trail mix or something that you'll use fairly quickly. (Not sure if they are air tight, don't want stuff getting stale) Or just use it to hold a snack for the day.
You might try asking schools or preschools in your area if they would be able to use them. I know when my son was small and I had baby food jars left over all the time they loved receiving them.
Store plastic bags from the grocery store in one to keep in the car for quick clean ups.
Poke holes in the top of one and put cornstarch in it. Tape the lid on so it doesn't come off or leak around the edges. Instant dusting powder.
Do the same thing with baking soda for cleaning up- sprinkle on damp surfaces and wipe to clean.
Make little instant craft kits to keep kids busy when you need time to do something. Put large beads and yarn with a taped end for stringing or bits of cut up paper and a glue stick to make a mosaic or pie cleaners and tissue paper to make flowers.
fill a quarter of the way with uncooked rice or dried beans and glue or tape shut to make a shaker.
Use it to keep small things that get lost in the bottom of your purse together. Pens, pencils, stamps, jewelry, that button that fell off, change etc...
Use for drinking cups in a pinch, they are cup shaped after all, and more sturdy than store bought plastic disposable cups.
Hope something in here helps, just stuff off the top of my head.
By guest (Guest Post)
September 15, 2007
0

found this helpful
Thanks for all the wonderful feedback. I'm going to print this to keep it handy!
Cheryl
September 15, 2007
0

found this helpful
I made some great gift holders with mine. I used felt to make a nutcracker, gluing a pom to the lid for the busby style hat. Then I put in my smaller gift, men's socks. I can see this as a baby bottle filled with small items for a baby shower too. Glue a real nipple to the lid. I also glued a bunch side to side in a circle, without the lids and glued to a piece of light plywood cut in a circle. Attached to a wall, its a perfect cubby for pencils, crayons, short rulers, small scissors in my craft room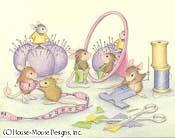 By guest (Guest Post)
November 6, 2008
0

found this helpful
I use these containers to store crackers after they have been opened. They fit right back in the box. They fit round, oval, and some square crackers. Great if you have kids! No more stale crackers.
By guest (Guest Post)
November 17, 2008
0

found this helpful
I use them as a fish bowl for my beta fish.
April 11, 2011
0

found this helpful
I have found the canisters are just a perfect fit for the make up remover rounds. I put them in the canister with alcohol, then I am ready to clean my face with very little effort! Daughter freaks out over cleaning my face with alcohol. Oh Well!!!
Read More Answers