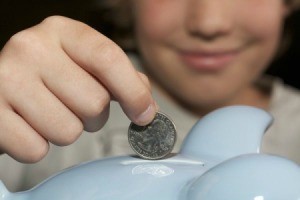 Sometimes it's okay not to listen to your mother. You can wear white any time of the year and leaving your air conditioner running when you're not home doesn't save money. Mom doesn't always have it right. Many of the old myths about home savings had some original validity, but in today's homes the myths are just wasting your money. Mom's two favorite adages focus on heating and cooling.
Myth #1: It takes more energy to reheat/cool a house than to keep it warm/cool all day.
Mom's wrong on this one. In fact, Mom's been wrong for a long time. In 1978 L. W. Nelson and J. W. MacArthur wrote a research paper entitled "Energy Savings through Thermostat Setbacks." The paper concluded that the average home in the average climate saved 1% of its energy for every Fahrenheit degree that it lowered its heat for eight consecutive hours. People have been lowering their thermostats for more than three decades and savings hundreds of dollars as they do it, despite what Mom says.
If you have a programmable thermostat, then you know the feeling of sudden warmth when the heat "kicks on" in the morning after being lowered all evening. It feels as if the furnace is working double duty to heat the room, therefore, it must be using more fuel. This sensory logic is faulty. As the thermostat allowed the house to cool at night it did so gradually, and your body adapted to the cooler temperature. Upon reheating, it demanded a quick warming of the room which resulted in a sudden burst of heat that your body wasn't prepared for, causing a faulty belief that the temperature is higher.
The same applies to air conditioning. Air conditioners exchange warm air for cool air on a continuing basis. How long does it take for the room to warm when the air turns off? By running the air conditioning while you're away you're keeping an empty room comfortable. However, when returning to a hot home people don't feel as if they've cooled down as they wait for the gradual exchange of the air in the room. Instead of waiting for the room to cool again, they'd rather pay extra cooling costs to keep the empty room cold and to walk into a refreshing climate the moment they arrive at home.
Myth #2: Washing your clothes in hot water keeps them germ and stain free.
There's some merit to Mom's advice here. Hot water eliminates bacteria and can loosen dirt and stains. Clothes dryers, stain boosters, and bleach do the same for less. If your goal is to eliminate germs, hot water isn't the superhero of disinfectants. It works for most germs, as do the high heat settings of the clothes dryer that you're probably going to use anyway. The best way to eliminate bacteria is to add an antibacterial agent to the wash or to use liquid bleach in your white loads. Both of these cost less than the energy needed to heat hot water or to run a dryer at its highest temperature.
If stain removal is the goal, then hot water will do a better job on a soiled load than warm water. However, regain the cost of the hot water by rinsing the load in cold water. The rinse cycle temperature has nothing to do with the cleaning ability of clothes. If only a few items are stained, try applying a stain removal product to the affected area and wash in warm water instead. There's no savings if the load is broken into a smaller heavily stained load that is washed in hot water and a smaller lightly stained load that is washed in warm; you're using more water and electric to complete both loads than one hot water load. Also, when choosing your water temperature, keep in mind that water cools as it reaches the washer. The hot water that you paid to heat in your hot water heater will be somewhere between hot and warm when it reaches your clothes.
About The Author: Kelly Ann Butterbaugh is a freelance writer who regularly contributes to a variety of magazines and has written a history book for middle readers. Visit her website for writing help, lesson plans, history fun, or work for hire at http://www.kellybutterbaugh.com