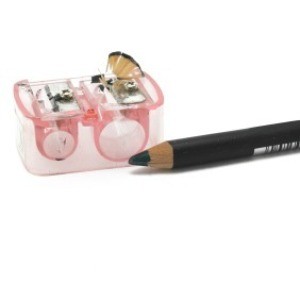 I desperately need a smudge proof, long lasting eyeliner pencil. One that won't fade, smear, or lose the shape that I draw! I've tried waterproof kinds and smudge-proof kinds. I've tried setting the liner with powder or powder eye shadow. I've tried liquid eyeliner, waterproof liquid eyeliner, mascara and eyebrow pencils.

I've tried mixing a drop of eye drops on the eyeshadow brush and then applying it as eyeliner (also tried using eye pencil and tried to set it with eye drops and eye shadow) with no luck. I've tried eyeliners that are supposed to last 24-hour from the drug store.

I have had absolutely no luck. I never had this problem before and always had 100% luck with regular, plain eyeliner pencil set with eyeshadow. Does anyone have a trick they use? Can anyone recommend an eyeliner brand for me - drug store brand or otherwise? Thanks so much.

Smoochie from Houston, TX
By metroplex
Ad
---
Best Answers
These answers have been rated the best for this question.

By metroplex [81]11/03/2008
Thank you everyone for your great advice.

I have been trying to find an eyeliner that won't smear and will stay on all day. Tried 24 and 12 hour kind, set liner with powder, expensive kinds and cheap kinds. But I will tell you I didn't try a brand like MAC although someone very kindly recommended one to me that she was worked great; she lives in Houston too where it's very hot most of the year.

I wanted to let you know that I found a cream eyeliner that doesn't budge. I used brown because it was the only one they had at the time. I assume it comes in black too. I live in Houston, Texas, USA and it is hot and humid most of the year. (we're having pretty nice weather now though!)

Black Radiance
Continuous Cream Eyeliner
No. CA6442
Fast drying, water resistant, smudge proof
Color I used: Rustic brown
www.blackradiancebeauty.com
Not tested on animals

Literally, I think I spent $2.00 on it, but don't quote me. It was very inexpensive.

Bought it at Walmart, but couldn't find it at my local Walgreens. Was told that some Walgreens don't carry brands that other Walgreens don't (Walgreens is a drug store chain).

It's in a small jar and comes with a small, angled brush. A good brush, but not like a usual skinny eyeliner brush. It's slim, firm and narrow. Perfect for this product.

Easy to remove and if you want to smudge it like for a smoky look, do it quickly, because it does dry fast!
Also, I've lined my eyes with it, then quickly applied an eye shadow over it to smudge it. Gotta work fast!

Thanks for everyone's help.

Best regards from Smoochie

By Rachel Aguilar [1]09/09/2008
Well I live in Houston myself and the humidity can wreck havoc with eye makeup. Most of the drugstore products are too waxy for me and my eyes tend to be oily. Weird, I know. MAC makeup is the only thing I found that really works. Check out the MAC Fluidline ($15). I have a pot of Dipdown (brown) and Blacktrac (black). Ask for a spatula at the counter, use this to grab just a little and then use your brush. A pot will last me for 6-9 months, totally worth the investment. When using an angled brush you can get thin to thick to smoky eyes. Use a primer to help the product adhere, even if you use cheaper waxy pencils. This stuff rocks period.

By Georgia (Guest Post)09/04/2008
There's a brand spankin new product out by Blinc, which is a liquid liner. It's made with the same material that they make the new "tube" mascara out of. It does not budge, smear, fade, or anything. Zero raccoon eyes; I promise. The only way to get it off is by using "both" lots of warm water and pressure. It comes off in one piece. Interesting new stuff: you get it at http://www.sephora.com/browse/produ ... ;searchString=blinc%20liquid%20liner

By Linda Jones [13]08/30/2008
I agree with the L'oreal Intense eyeliners. There are 2 that I use all the time. The Lineur Intense comes in two pieces. The brush is separate. It is 1/4 of an ounce. The all gold ones have a felt tip applicator and are .08 of an ounce if I remember right. So 3 of them equal 1 of the Lineur Intense. Not a good buy unless you get them for $2 or $3.

Try Maybelline super liner. I think they have a new name for this one, too. It is .25 of an ounce and I get this at Jack's or the 99¢ store for 99¢or $2.99 when I need them and can't get them cheaper.
They both stay on. Eyeliner pencils don't work for me they smudge all over.

By cettina [74]08/29/2008
I've used this trick for many years. Get your eyeliner pencil (whatever you normally use, cheapo or expensive) and put a lighted match or lighter to the end for about 2 seconds; just enough to soften it slightly. Line your eyes like you usually do and trust me. It won't budge. You may have to experiment with maybe 3 or 4seconds till you get it the way you like it. Just don't make it too hot because it will melt.
Recent Answers
Here are the recent answer to this question.

By Daisy (Guest Post)01/16/2009
I've tried many brands and found the expensive eyeliners don't work any better. It's crazy to spend $20 dollars on an eyeliner or lip liner.

I used to love Almay's long lasting eyeliner but the old formula was discontinued. I continue to buy Almay's eyeliner. The packaging is different, same name I think, but doesn't work as good as the old formula. I am going to try the really inexpensive products like prestige. Their lip liners are good too. I used to Love NAT ROBBIN's, but that brand no longer exists.

By Beauty Expert (Guest Post)11/25/2008
Well I know how hard it is to find the perfect eyeliner, and I'm still looking but I found a brand that seems to hold up pretty well, under 10 bucks, and is hypo-allergenic(i have sensitive skin, so this is pretty important for me, haha) But go with almay, liquid liner. I use brown, and trace it along the lower lashes, or dotted lines depending how thick you want it. Trust me it works great!

By shubha (Guest Post)11/20/2008
Hi, go for gel eye liner of bobbi brown,they are awesome. It doesn't come out, nice colours and stay for hours. You can even go for lower eye lid make up with out any hassle. I am a fan of it now, because I had the similar problem as yours.

By nicky (Guest Post)09/07/2008
I use Merle Norman eyeliner, I have found that it stays on all day and doesn't fade or smudge. I also use a small line of liquid eyeliner on my eye lid by Victorias Secret it adds a sparkle to my eyes

By (Guest Post)09/04/2008
What I have found good, and cheap is "Wet & Wild" H2O Waterproof eye-liner. It's only a dollar at Walgreen's. It's so good that find it hard to keep in stock, especially Brown and Black.

By Jude (Guest Post)09/04/2008
you could get a eyeliner tatoo done!

By Lolly (Guest Post)09/02/2008
Easy is also to buy a waterproof mascara and use your eyeliner brush to apply the mascara liquid as you would any other normal eyeliner.

By sunflowerspk AT aol (Guest Post)08/31/2008
Simple I had my under eyelids tattooed. I live in PR an its so hot there lots of tricks with liner got to find right one.


By Desiree08/31/2008
I stopped using eyeliner pencil and just started applying wet eye shadow instead. Last longer. Used to heat the eyeliner pencil, then go over it with eye shadow which worked great! Now I use Bare Essentuals ID Weather Everything Liner Sealer. Bloody well makes the stuff tough to clean up too! One drop with the mineral eye shadow and instant weather proof liner.

By Lainie (Guest Post)08/30/2008
Revlon Colorstay works really well for me.

By Amy McManus [1]08/30/2008
I have had good luck with Clinique Brow Keeper, which could be used as a liner. Works great when golfing in hot humid weather. I get mine on Ebay

By josiebee (Guest Post)08/30/2008
The older version of Mary Kay's eyeliner seems to stay on for me and my customers. It's wax based and waterproof so it's not supposed to move. The new formula, as of a year ago, seems to not stay in place as well.

By Elena08/29/2008
I am 51 yrs old and FINALLY found an eyeliner that is water and smudge proof, and lasts all day! L'Oreal Intense Liner. It comes in a gold applicator and has a spongy tip. It is incredible! Give it a try! If it doesn't work for you the drugstore should refund your money. I know Rite Aid and Long's will.
Good luck!
Answer This Question
Add your voice to the conversation. Click here to answer this question.