Freezing Lemons
Solutions
Share on ThriftyFunThis guide contains the following solutions. Have something to add? Please share your solution!
May 24, 2017
1

found this helpful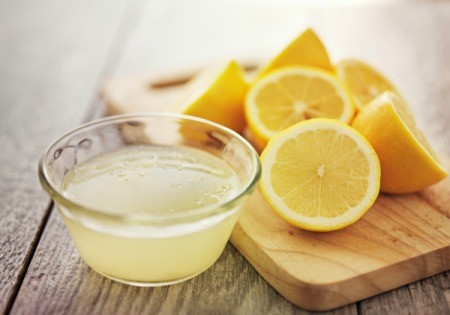 Lemon juice and lemon peel zest can be easily frozen for use later. This is a guide about freezing lemon juice and zest.
Read More...
I have no idea how anyone else does this, in fact I thought I was alone in this area. It is funny some of the thrifty tips we tend not to "tell" in case it's too much. I live where there are beautiful lemon, lime, and avocado trees everywhere, however not in my back yard. Sometimes people who have a bunch share so you get a lot at one time.
I love lemons, if for nothing else other than for a facial astringent and putting down my garbage disposal. I also like to use them on my salmon (fish) and in water. Once they get too ripe, that's what I use for cleaning.
With all of this in mind, this is how I freeze them. Slices need to be cut, put on microfiber or paper towels to soak up not all the wonderful juice but the extra that makes it almost impossible to enjoy once you take them out of the freezer. I make a slit in those before I freeze one. That way if you want to use it on a glass it's easy; I put it there before they are totally thawed out (some get limp if too thin).
The ones you are using in quarters or halves do exactly the same thing. Don't squeeze them after you cut, just let them rest a couple minutes on something that absorbs. This way it's not sticky and messy when getting out of the freezer.
Like I said, I never knew others did this so this is how I do it. Of course wash before starting to get ready for freezing. I find using before totally thawed lemon is best. Unless you are going to just squeeze them over salmon (fish) or for lemonade in the winter, then you can just wash, cut in two and put in a bag. I cut off a corner of a baggie and squeeze right through the bag to avoid any extra mess. You still can go back for the pulp.
If someone has better technique please share. Hope this helped. It does work for me now for many years of beautiful California lemons. You can do the same with limes.
By Luana M. from San Diego, CA
July 18, 2014
0

found this helpful
I freeze them as well, but I keep it even more simple. I buy a bag of lemons (lucky you, to be surrounded by fresh ones!). I put them in a bowl of cool water with a little vinegar to wash anything off the outside, then drain and lay on a paper towel to dry (newspaper repurposed under the paper towel makes them dry quicker too).
Then I slice them in slices approximately 1/4 inch thick. I toss them in a freezer zipper bag, label contents and date, pop them in the freezer. They are fairly easy to pull apart even frozen. I will often pull out a couple slices, break them up while they are still frozen, and drop them in a bottle of water; they add lemon flavor and cool the water like ice cubes. I use them anywhere the same way.
I enjoy having cut up lemon in my Coke, lemonade, water, etc. However, often before I get the whole lemon used up, it becomes brown and soft.
Now I quarter each lemon slice, lay it in a single layer on a cookie sheet, freeze,. Then I put them in a zip lock bag and return them to the freezer. I can buy lemons now when they are a good price, and freeze them and keep them handy!
By Mommapatty
November 10, 2012
0

found this helpful
Great idea. Why didn't I think about that? I'm going to do it.
Read More Comments
I slice all my lemons. Then I will wrap two or three slices together in Sarah Wrap. You can wrap more if you like. When I need lemon slices I just take out one of the little packages and the lemons are as fresh as when I sliced them.
Do not wrap all your lemon slices together because you will have one big frozen lemon ball.
By Ce from CA
December 29, 2011
0

found this helpful
Love this tip. Just bought a bag of Meyer lemons, I am going to slice the whole batch, lay flat on plastic wrap and freeze, then put the frozen slices in a Ziploc, then take out what I need. Thinking this will work!
You can buy lemons in the winter when they are cheap and freeze the juice in ice-cube trays. One ice-cube section equals about 1 tablespoon of juice.
Read More...
Questions
Ask a QuestionHere are the questions asked by community members. Read on to see the answers provided by the ThriftyFun community or ask a new question.
Can you freeze lemons?
By Jen from Rio Rancho, NM
January 27, 2010
0

found this helpful
Juice lemons, pour into an ice cube tray and freeze the lemon juice.
January 27, 2010
0

found this helpful
You can slice them or cut in wedges, whichever you prefer, then freeze them on a cookie sheet. When they are frozen solid, transfer to a plastic bag. Best to double bag them.
January 27, 2010
0

found this helpful
I just throw them in the freezer. You don't have to do anything with them.
Read More Answers
December 21, 2011
0

found this helpful
How do I freeze lemons?
By Kathy from Englewood, FL
December 21, 2011
0

found this helpful
I get the juice out of them and then freeze it in ice trays, putting one tablespoon of juice in each cube. After they are frozen, I dump them into a big mixing bowl and scoop them up and put into zip lock freezer bags. Makes it convenient to make pies, cakes, lemonade or whatever you want to make using lemons.
You can also grate the zest of the lemon before you juice them and freeze it as well.
December 21, 2011
0

found this helpful
I wrote a post on this very thing a few months ago. I use lemons from cleaning to putting in my water. In CA as in FL, we have some beauties! What I do is have several sizes, one I just clean, slice and freeze. Before I freeze I lay them on a paper towel; this helps them from sticking together. Use before completely thawed out (if I want for water, put the slice in before freezing) then use as you normally would.
For adding that great citrus to dishes I freeze some just cut in halves (what's left over after use) keep adding to same plastic bag. Once thawed enough to squeeze you'll find its just like when fresh. Lastly if you have a lemon that isn't good for freezing as a slice, or in halves; just put pulp in plastic bag. You can add to this until the bag is 3/4 full. Make sure you freeze bag setting so you can just cut off corner and squeeze out of baggie. This is great not only for cooking, lemon water (lemonade) using for fresh ingredients also for cleaning all with out a mess.
Dont forget this is great when a recipe is calling for lemon zest.I just scrape off mine before completely thawed out.
I have found slicing,halves and the juice is best when freezing.Makes whatever you are using it for faster the lemons are already prepped upon getting out of the freezer.
You may look although not sure where I wrote about this,I know it was last summer.Good luck and enjoy the fruits of living where lemons are such a blessing!
December 22, 2011
0

found this helpful
I take the lazy way out - I freeze lemons and limes whole, untouched. I find that when I thaw them, they are easy to squeeze, and give a lot of juice. I buy them when they are on sale, and then I have them on hand at all times. I have never had a problem with doing it this way. It's so much easier than juicing a dozen or more lemons or limes, and I think I get a lot more juice out of them this way.
November 27, 2014
0

found this helpful
A friend shipped me fresh lemons from her tree. They froze in shipment and now they are thawed. Can I wash them and cut them in half and refreeze them to use for juice?
By Sylvia F
September 3, 2014
0

found this helpful
How long will they last frozen? 6 months? or longer?
Thanks.
By Lyn
June 22, 2014
0

found this helpful
We juiced lemons and froze them in icetrays. Our freezer broke. Can I refreeze the lemon juice?
By Ron C. from Chalmette, LA
Archives
ThriftyFun is one of the longest running frugal living communities on the Internet. These are archives of older discussions.
December 11, 2009
1

found this helpful
How do you freeze lemons? I have too many and don't want to lose them.

Jason from Chandler, AZ
Answers:
How Do You Freeze Lemons?
Squeeze all the lemons until you having nothing but juice, get rid of all seeds. Pour the juice into clean ice cube trays and freeze cubes until solid. Store lemon cubes in a Ziploc freezer bag and now you have cubes to make a pitcher of fresh lemon aid. Place the lemon cubes in a pitcher and defrost, then add cold water and some sugar to taste.

My husband and I purchased a whole box of fresh lemons from a fruit vendor at a flea market and a friend told me about juicing the lemons and freezing the juice in ice cube trays. (04/16/2008)

By MCW
How Do You Freeze Lemons?
You can also freeze the entire lemon. Once thawed they will become mushy, but the juice will be the same as that of a freshly cut lemon. I have a lemon tree in my garden that in the rainy season (in El Salvador from May to September) gives a generous crop by the hundreds every year. (04/17/2008)

By Frank
How Do You Freeze Lemons?
It's yummy

Authentic Italian Lemon Ice
2 cups water
1 cup lemon juice (use juice of 2 lemons plus enough reconstituted juice to yield 1 cup)
Zest of 2 lemons, cut very fine
2/3 cup sugar
Heat water and sugar to boiling. Simmer for 5 additional minutes. Remove from heat; stir in lemon juice and zest. Cool to room temperature. Divide mixture evenly among three tubs. Freezer until firm. Shave; scoop into small cups and serve with a spoon or straw. You may wish to garnish with a small thin slice of lemon.
(04/17/2008)

By BABBIE
How Do You Freeze Lemons?
You can mix 4 cups of lemon juice with 4 cups of sugar and stir to blend the mixture. Then put in a plastic tub and keep in the freezer. You can scoop a tablespoon or two anytime (the mixture does not freeze hard, but stays soft because of the sugar) in a tall glass and add cold water to make yourself an instant lemonade or dilute a greater amount in a pitcher for a crowd. (04/18/2008)

By Jean
How Do You Freeze Lemons?
Juice them, and freeze the juice in small plastic bottles. If you have an old "fake juice" container, they are perfect, as the juice will squirt out by drops. As with all freezing of liquids, just make sure they are not too full, and don't use glass. I've found this better to make homemade cordial with (just add water and sugar to suit your tastes) than ice cubes, as they often become "fridgey". (04/19/2008)

By Cathy from Townsville, QLD
How Do You Freeze Lemons?
I take the zest off the outside of the lemon and freeze that, and then I juice the lemon and freeze the juice in ice cube trays. That way I'm making use of the zest and the juice. (04/19/2008)

By pet lover
How Do You Freeze Lemons?
I quarter them, place them (not touching) in a single layer on a cookie sheet. When frozen I drop them into a Ziploc bag. To thaw, I remove however many I need and either let them thaw at room temperature or let them soak in warm water. I do limes the same way. For years I've always had plenty of "fresh" lemon for fish and lime for my iced tea. (06/14/2009)

By putter156
January 27, 2010
0

found this helpful
How do you freeze whole lemons?

By SLN from Austin, TX
Answers:
Related Content