Plastic Canvas Ornament Pattern
I'm looking for a plastic canvas pattern for small ornaments in shape of slippers; one looks like a reindeer, the other a panda bear. Found them in a 2nd hand store.
Twila from Alexandria, VA
By Tbiz
Answers: Plastic Canvas Ornament Pattern
Read answers for this question below.
Panda came out best. Difficult to scan as they are 3-D. I will probably have to make a template and do some counting! Won't be difficult.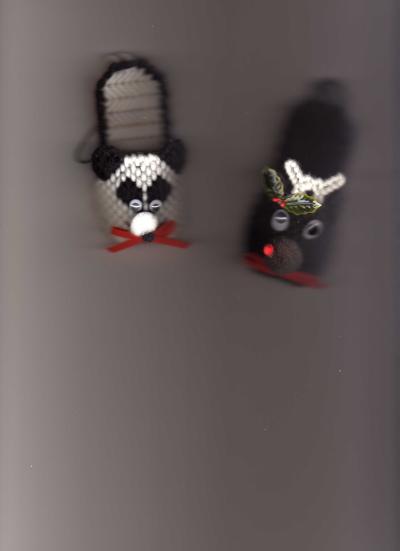 Please post a picture. Also if you do plastic canvas are know someone who does . could your be taken abart an be copyed into a pattern.
I do a lot of plastic canvas projects and a picture would sure help
Post on my message board and I can help
Can you post a photo of exactly what you want to make? I'm having a difficult time envisioning it. Thanks !
Answer This Question
Add your voice to the conversation. Click here to answer this question.