My husband's leather chair is beginning to acquire an odor. What can I do to eliminate it. I have already cleaned with leather cleaner but to no avail.

Billie from Texas
Answers
Please be sure to rate the answer which works best for you. Do you have a better answer? Click above to answer this question.

By Supreme Care12/21/2008
Dear Billie from Texas,

First thing I would do if your trying to complete this on your own is to identify what type of leather you own. Once you are able to identify the leather then proceed to clean overall, best cleaner is Leather Master Stong Cleaner,also there is Leather Master Odor Remover or a neutralizer of some sort will work as well. Please follow directions on all products before use on your leather. If you need further help, we can be contacted in CT at 203 734-5343 Supreme Care Leather Services or www.supremecareleatherservice.com or supremecare@sbcglobal.net
Sincerely, Mark

By leather (Guest Post)01/30/2007
There is some real good information and advice as well as a highly reccomended cleaner Here > http://www.mobileleatherservice.com/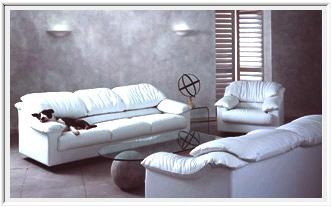 By Sam (Guest Post)05/09/2006
How about odor from dogs... any suggestions for removing pet odor? :-)
Answer This Question
Add your voice to the conversation. Click here to answer this question.