Choosing the best cell phone plan for you can be a daunting task. This is a guide about Walmart's Straight Talk cell phone plan reviews.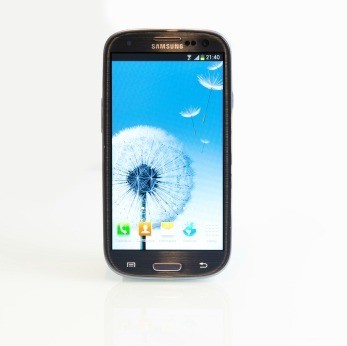 Has anyone used Straight Talk prepaid cell phone sold at WalMart? You have to purchase the phone, but the plans are very reasonable like: 1000 talk and 1000 text for $30 and most minutes must be added every month. Also, unlimited talk and text for $45.
WalMart said they sell a lot of them and have not heard any complaints. For someone with no land line this sounds like a good deal. I'd like your comments, if you've use Straight Talk. Thanks
By Betty from Lubbock, TX
---
Most Recent Answer
April 21, 2011
I found out how to avoid having them change your phone number though, if you don't add a card every 30 days like you're supposed to. Just call from another phone and add the card that way.
Also DO NOT give them your email address. They will email you about a week before your cut off date and daily until you add more time. They do have 3 month 6 month and a yearly plan that you can purchase online. If you have money to do this then you do save a few dollars more every month this way.
---
Last month Straight Talk called me and told me that I was over my limit.
I buy the unlimited at 45 dollars a month plan. If it's unlimited, why did they call me?
By Nana
---
Most Recent Answer
May 10, 2013
I have had Straight Talk unlimited for over 2 years and have never had this happen.
---
Can I use any cell phone with Walmart's unlimited Straight Talk plan?
By piggy
---
Most Recent Answer
May 12, 2014
No, not any phone will work. It has to be a straight talk phone from walmart, or a phone with a Sim card. At&t, T mobile, and H2o all use Sim cards as far as I know. My phone I have right now was a special straight talk was having for Valentines day. Buy the $45 card, and get a small refurbished smartphone for free. It cost about $50 total including the $45 card. Walmart.com also sells refurbished phones with $45 cards for about $50.
My boyfriend got a Huawei ascend from walmart, refurbished for about $52. My phone has issues, his doesn't. If you purchase from Walmart be sure that the phone you like will work in your area. We only found one at that price that worked here. You can also try a gsm phone from lightinthebox.com, eBay, or Amazon. Gsm phones are the ones that use Sim cards. But if you go that route, you will need to buy a straight talk Sim card as the other poster said. Hope I have clarified this for you. I myself made the mistake of buying a sprint phone before thinking it took a Sim card, but it didn't.
---
I just bought a new, unlocked GSM phone and would like to use WalMart's unlimited talk/text plan month by month. Is this possible if I did not buy the phone from them?
By cwsch
---
Most Recent Answer
By Lakesta C. 2 7 Flag
July 31, 2013
They're not currently allowing third-party GSM phones on the plan. If you're looking to get a plan for just yourself and do not intend to utilize the $25 addtnl line offered by the Walmart Service, then you can go with StraightTalk. Also offered at Walmart, StraightTalk is the same monthly rate of $45 for unlimited talk and text. They use SIM cards which can be placed in many different phones. I myself used this on an iPhone 3GS perfectly.
Is it true that Walmart has an unlimited, reduced price cell phone plan for $35 per month for disabled and indigent shoppers?
By TENA D
---
Most Recent Answer
June 14, 2013
In my mind, $35 a month is not a bargain. I have a TRacfone. The phone initially was about $40 and I buy minutes when I need them. If I buy 120 minutes, generally they give you double, so I get 240 for around $20. They last a long time. I would estimate the phone costs me $10 to $15 a month. To me, that's a bargain!
Can I use the phone I have at the current time?
By Bob W.
I would like to get away from ATT. I tried purchasing a Straight Talk card for $45. It does not work in my iPhone 4. I tried to order one from Straight Talk, but was told they sell them in 10 states and Oklahoma was not one of them. Help!
By Shelley
By mlg_towers 1
How do register for my email on my Straight Talk cell phone plan?
By Glynn