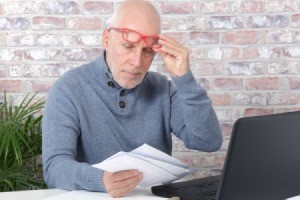 My husband is turning 50 years old in a couple of weeks. I'm just wondering if it would be worth it for him to join AARP? I know it's only $16 a year, but I'm wondering if the benefits are worth it and who better to ask than the wise Thrifty Fun family? Anyone care to share their advice or opinion on the matter? Thanks!
Answers

OliveOyl
Bronze Feedback Medal for All Time! 138 Feedbacks
January 16, 2011
3

found this helpful
Best Answer
We joined years ago when my husband was old enough. We took the membership thinking it would be useful, would save us some money, etc. Turns out we never used anything AARP had to offer, so we did not renew the membership.

January 16, 2011
0

found this helpful
Best Answer
My husband and I joined when he turned 50 also, and I don't think we used it ever. Now on the other hand here is a tip on it. As a member of AARP you can get a lower quote on Auto and homeowners ins thru Hartford Ins. My mother did this over 30 years ago when she joined AARP.
I bought into my mothers house with her so we automatically got the benefits of being on Hartford. It lowered my auto insurance quite a bit. Just thought it was worth mentioning!

Joan
Bronze Feedback Medal for All Time! 186 Feedbacks
January 16, 2011
1

found this helpful
Best Answer
It might be beneficial for people that need insurance for different things. Also if you are going to be doing a lot of traveling and can use their discounts in various hotels, etc.

January 16, 2011
1

found this helpful
Best Answer
You can join for one year and see if it is of benefit to you. I have been a member for several years and the only thing I have used it for is their yearly meetings in Sept held in different cities of the country. I have visited 4 cities. Los Angles,Orlando,Washington DC and Boston. About 25,000 people attend these 3 day meetings.
They rent a large auditorium have have all these booths set up from different companies for members to visit. As well as outside activities and day trips. Every member should attend one of these meetings for the fun of it. Other than the AARP insurance I don't see a need to join.

January 17, 2011
3

found this helpful
Best Answer
I haven't joined. I already get discounts for hotels through AAA but there are even cheaper deals on line and in coupon books. I used to read my dad's Modern Maturity magazine which has some good articles, but I feel they are out of sync with most post 50's people.
To entice me to join they offered me a free lunchbox with AARP in screaming white letters on it. I would be mortified to carry that to work. I'm at an important juncture in my career and carrying an AARP lunchbox does not fit.

January 17, 2011
2

found this helpful
Best Answer
I joined AARP when I turned 50, but found that AARP and AAA discounts are almost the same and I always have AAA, so did not renew AARP.

(Guest)
Gold Post Medal for All Time! 846 Posts
January 18, 2011
1

found this helpful
Best Answer
The thing to keep in mind is that you can get discounts on so many things without paying a yearly fee to AARP by doing some research of what you're looking for. Also, should you decide to use any of their insurance discounts they will only be in effect as long as you continue to pay the yearly fee so you have to do the math as to whether or not you're really receiving actual discounts on any particular insurance policy.
I was an AARP member for four years and decided it was a silly waste of money overall and also decided because of things I found out about AARP that Lorelei mentioned in her post. I did not renew after that because I am not going to support anything that undermines my personal beliefs. I wish I would have checked in to the details of what the company actually does and stands for before I ever joined. That $16.00 can be put to far better uses. Oh, and even at just age 50 many stores and restaurants offer Senior discounts so just ask. ;-)

January 18, 2011
0

found this helpful
Best Answer
I recommend it, but look online. I bought a 3 year membership for much less than the ads say. Have no idea why. They send out two magazines a month and they are my favorite magazines. Lots of good info for seniors.
I dropped AAA and now pay $4 a year for towing insurance through my car insurance company. Most offer it. I found the $60 for AAA was too high, since I can get the same discounts through AARP!
Read More

Answers