I took this photo while trying out my new camera last spring. I wanted to see how good the images come out close up. So I was literally only the width of the camera and maybe another inch away from this dried plant outside my home when I snapped this photo. I went in the house and uploaded all my images.
When I looked at this photo, I almost screamed. I could not believe I was that close to this spider without ever seeing it! It looks much larger than it looked with the naked eye, I know. I had to go back outside to look without my camera to see why I did not notice it! It's coloring is one reason, but it was pretty small, too.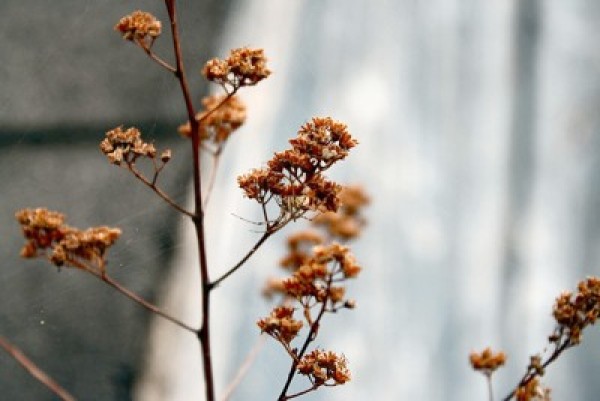 By Jodi
Add your voice! Click below to comment. ThriftyFun is powered by your wisdom!
December 17, 2010
0

found this helpful
When the first picture was shown, I thought "I don't see a spider" but in the second one. It is there! It blends in so well with the plant doesn't it? Mother nature at work!
Add your voice! Click below to comment. ThriftyFun is powered by your wisdom!
We were supposed to be rushing off to town for the day's errands and meetings when my husband willingly pointed out this spider hanging out in the bushes near our home and garden. He was so beautiful that I couldn't help but take time out of our busy schedule to photograph him. It was almost as if God put him there, just to make my husband and I slow down and breathe for a moment :)
I am not sure what type of spider this is, I am not very educated when it comes to eight-legged creatures, other than they bite, I can usually spot a poisonous one (which this isn't), and a little about their webbing. I do know that I see a lot of these around here, they seem to be very common to the Oregon Coast. I love the way the sun rays hit this little bugger and made him glow red!
Remember to stop and smell the roses, everyone! (Or photograph the spiders, if you're me - lol, God bless)
By Chelle152 from Coquille, OR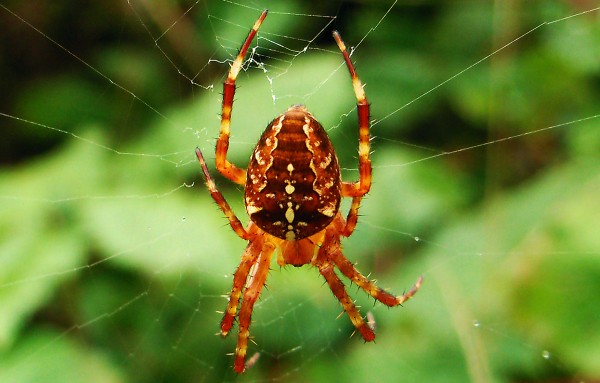 Read 1 Comment
I found tons of spiders on the Hennepin Bridge in Minneapolis, MN and found it amazing the way they looked when I took a photo of them :)

By Karen
Answers:
Wildlife: Spider
I hope that for all the people who take and share photographs, that you remember some of us are not spider people. That means we range from going Ewww to having a serious reaction to them. Please keep this in mind. I personally think they are ugly, and they make me want to faint so just keep that in mind, please!

We don't all read the headings from the top of each photo and just think we are going to enjoy nice sunsets or pictures of people walking on the beach or kids laughing, then we are suddenly hit with a giant spider in our faces. Whatever possesses people to think of taking a photo of them is beyond me anyway.

One good thing came out of this however, and that is I will read the headings from now on as a warning.
(09/13/2010)

By Arachnophobic Poor But Proud
Wildlife: Spider
I personally find your photos absolutely beautiful. I think your photos are in good taste, and thank you for sharing them! (09/14/2010)

By Jilson
Related Content
(article continues below)