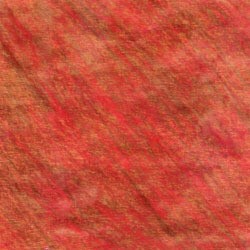 I just had to share my technique for making my own decorative paper. All you need is copy paper (white or colour), pencil crayons or markers, and craft glue (glitter, white, 3D paint, etc.). I cut my sheets into squares from 3X3 to 5X5 inches for my projects before I colour them. All you have to do now is let loose like you're back in kindergarten! Colour your sheets with whatever you have - markers, paint, pencil crayons, or dye. I like to apply different colours in layers. Then I apply a thin layer of craft glue on the sheets using a spatula or spreader (Note: if you're using paint, let it dry before applying the glue). Depending on the type of glue, you can get some spectacular results! Just remember to place the sheets in a safe place to dry.
Source: You can find samples of my paper and my signature paper roses on Picasa. The link is http://picasaweb.google.com/ALantain
By Angela from Sault Ste Marie, ON
Ad
---
By janice 61 218 03/26/20080 people found this helpful
I love the colored paper, and this is something my 7yr old would love to help "color" with me. Thank you for sharing.
By Elizabeth Kent 12 32 03/26/20080 people found this helpful
What a great and creative idea. I once and only once did similar with paint, but never considered all the options. I'm a very non-creative person and this is extremely helpful.
Thank you ever so much. Your site is terrific also.
Liz Kent
By christi 93 320 03/27/20080 people found this helpful
I looked at your page, you are really talented. I loved the quillings you did. Very nice.
By Krutika Shah (Guest Post) 04/20/20080 people found this helpful
Hey! Thats great work lady.I would like you to share more of those with us if you don't mind that is.Thats really innovative of you. God bless and Good luck Krutika
By HellofromMhay 73 27 05/08/20080 people found this helpful
That's a great idea! Thanks for sharing.