August 9, 2006
2

found this helpful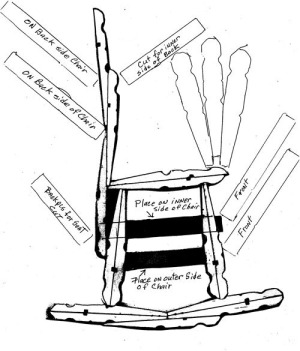 Many have been looking for how to make clothespin rocking chairs. Thanks to Ray for sending in this pattern and pictures. These would be fun to make for Christmas presents or for a doll house.
These use the regular clamp type wooden clothespins. Take them apart and put together like the pattern. A little pillow can be put on as a cushion or fabric covered stuffing glued to the frame. This would also make a handy pin cushion.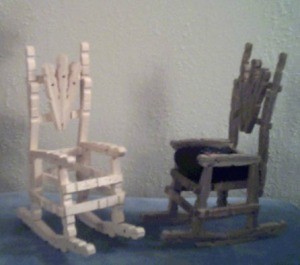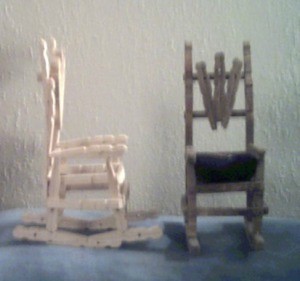 July 19, 2010
0

found this helpful
Great, been looking for a pattern. I used to make these with my grandchildren years ago and now I can make them with the next lot!
Thanks for the pattern,
OJ
Read More Comments
Use hot glue and you can take it apart if it doesn't look right, but only use a drop on the clothespins. Make the seat and the bottom of the chair first then add the back. This is not the rocker, but I'm still working on it. This is only my demo.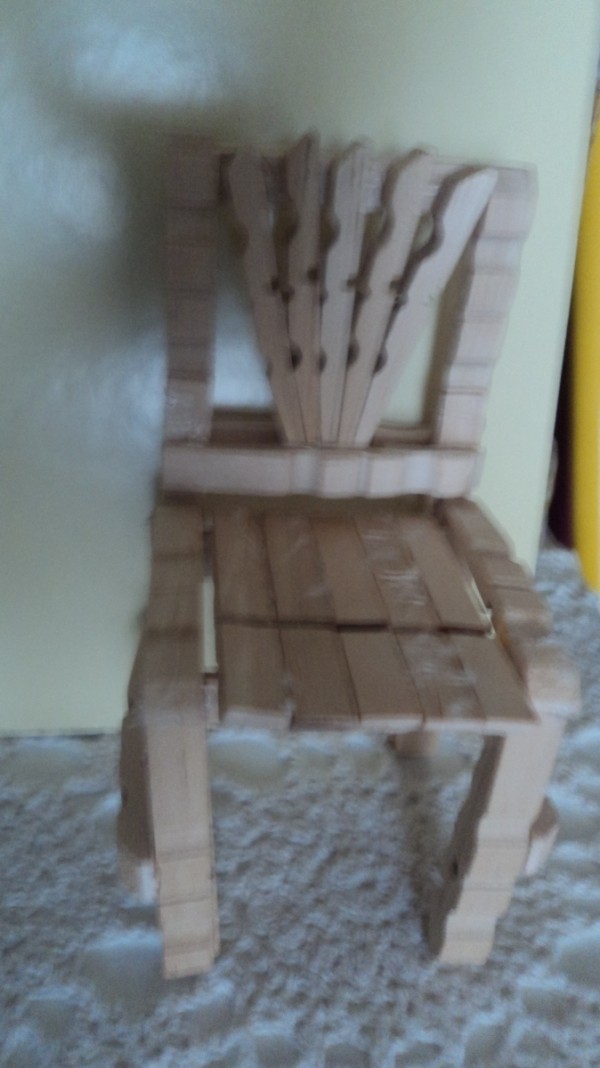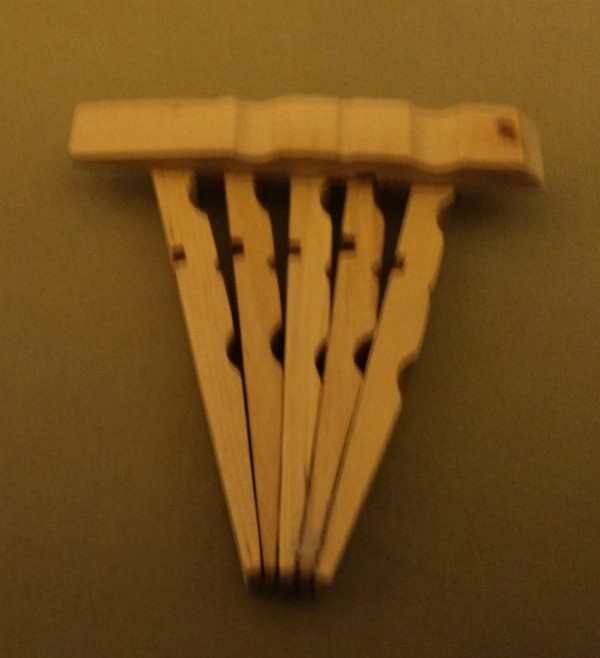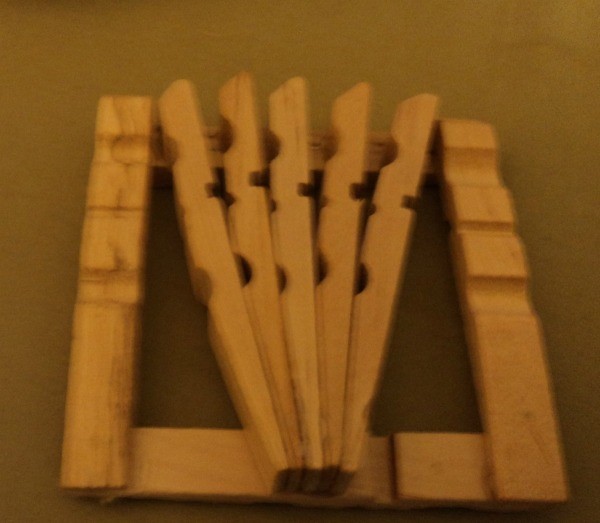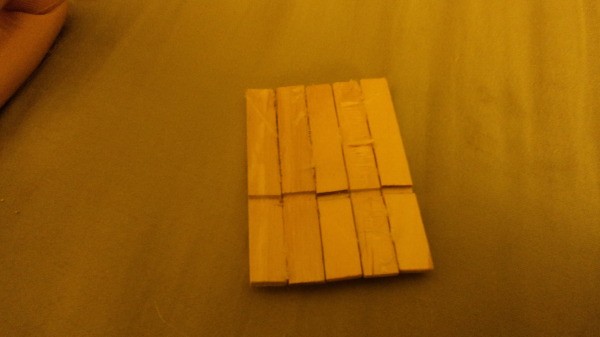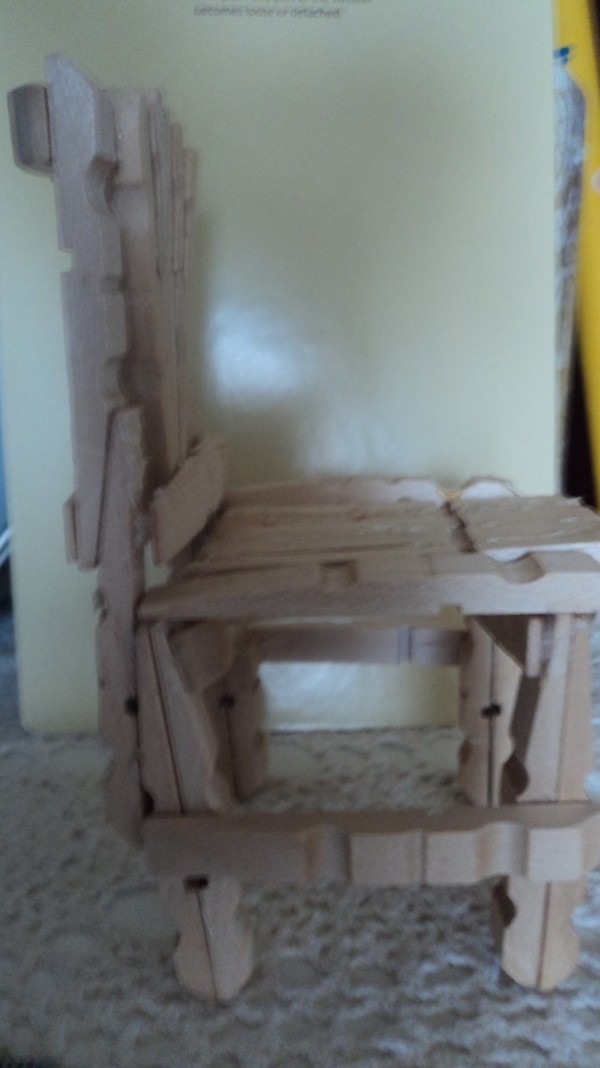 By geri1 from Jackson, MS
May 17, 2012
0

found this helpful
Oh wow! Made these back in grade school! Thanks for reminding me!
September 26, 2004
0

found this helpful
I would like to have directions for making a rocking chair out of clothes pins.

Amina
By guest (Guest Post)
August 13, 2007
0

found this helpful
Best Answer
Here's how to make a peg rocking chair:
http://www.sant ockingchair.html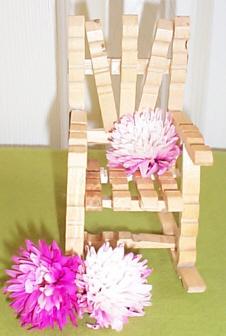 By guest (Guest Post)
October 13, 2004
0

found this helpful
Since I read your post, I too, have been searching for instructions on how to make a Clothespin Rocking Chair. It is now approx 3 hours later and using all the search engines I know of, I have had no luck.
I did come across this link, that has pictures, but no instructions. I suppose we will have to figure out how to make one ourselves, from the pics that are provided.
http://www.hand org/eclect01.htm
During my search, i came across a mention of a Clothespin Wishing Well, which sounded very interesting, but alas the link was dead. If anyone comes across a link or a picture of one i would like to know.
November 20, 2004
0

found this helpful
Please email me any directions you may have for clothes pin rocking chairs.
Thank you,
Denise
robinspal (at) fwi (dot) com
By guest (Guest Post)
April 9, 2008
0

found this helpful
The following site has step by step instructions as to how to make the clothespin rocking chair and it also has diagrams to assist you. http://www.sant ckingchair.shtml
By guest (Guest Post)
September 19, 2008
0

found this helpful
Where can i find the instructions to this craft? My husband use to do this with his grandmother when he was little and now he wants to pass on the craft to our children, but he does not remember every detail....