Would anyone know how to thicken my thinning hair? I am 60 years old, so I know I am not going to have young hair again, but it is really embarrassing. My scalp is showing, but my hair is thick at the back. It is also grey which is not a problem. I use a full body shampoo, but it doesn't solve the problem. Many thanks.
By Helen from UK
February 23, 2011
0

found this helpful
Consult your doctor to see if there is a reason for the thinning. There are remedies that you can buy over the counter but the thing is when you quit using them you lose the hair again and sometimes more than before. I have the same problem and know of lots of other women that have the same problem and we just go with the flow.
February 24, 2011
0

found this helpful
I was getting thinned out hair on one side of my head due to years of using my blow dryer. Someone told me about CoQ10 and it works! CoQ10 is a natural over the counter supplement and it's meant for heart health. I Googled it before using and there is nothing I found on the internet about hair growth but this person that told me about it was so sure that it works.
Sure enough, after about a month of use, I had new hair sprouts where it was thinning! I was shocked.
I suggest a 60-100mg pill once a day. You should check with your doctor first, of course.
Add your voice! Click below to comment. ThriftyFun is powered by your wisdom!
I am a 19 year old girl. My hair has become too thin within these last 8 months. I don't know the reason behind this, so I need some tips to make it healthy.
By Yashmin
June 5, 2011
0

found this helpful
At one stage my hair was falling out a lot. my hairdresser told me to get used to it as i was getting older! however when i went to the doctor for a blood test, I was low in iron and zinc and apparently that makes your hair fall out. anyway I took iron and zinc tablets and my hair is now thicker again. I hope this helps you.
June 6, 2011
0

found this helpful
Low thyroid levels can cause thinning hair, especially in someone that young. I would mention it at your next doctor's appt.
June 6, 2011
0

found this helpful
I agree with some of the others...go to your doctor.
June 6, 2011
0

found this helpful
A change of your thyroid levels, whether large or small or slight. Been living with this for many years and can tell when I need a med adjustment by my hair and nails.
June 11, 2011
0

found this helpful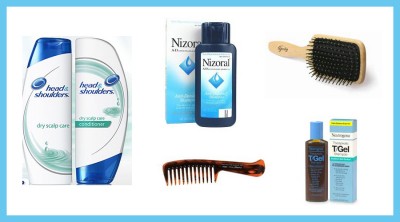 I am 50 years old and used to have very thick hair. I've been coloring my hair for years, and in my late 40's it began seriously thinning out. I wonder if there's anything out there, preferably natural that will stimulate my hair follicles. I know Rogaine for women is out there, but I'd really prefer natural products.

By Kathrene from NJ
Answers:
Treatment for Thinning Hair
I have read that putting coffee on thin hair will help it, as the caffeine is stimulating, couldn't hurt. (09/25/2010)

By pamphyila
Treatment for Thinning Hair
Coloring your hair shouldn't cause it, since half the women in the US color their hair. Do you take calcium? Too much calcium can cause hair thinning. (09/28/2010)

By Lilac
Treatment for Thinning Hair
I don't think it is coloring your hair that is causing this. I suspect it could be hormonal changes or nutrition. Perhaps you could do some research on this on the internet on women's health sites. I don't think there is anything you can put on the hair to improve it. I believe there may be some sort of laser treatment that is available. I saw something on the TV, but I have no firsthand experience. (09/29/2010)

By louel53
Treatment for Thinning Hair
www.hsn.com; go to beauty and to Michael di Cesare products. He has thickening products available as well as a product that does stimulate hair growth. All of his products that I have used are fantastic. Sign up to get an email when he is on; and watch him. Some of his products are not listed on www.hsn.com and go quickly when he is on; if not happy with the product you can return it in 30 days for a full refund.

I have not tried the thickening products, I have tried other of his products and the LiquiFix Mousse I keep on hand all the time! I am very pleased with his products. (10/06/2010)

By MzScarlett
Treatment for Thinning Hair
Steep some fresh rosemary in boiling water and let cool. Strain and use the liquid to rinse your hair after you shampoo - I have seen this work with an elderly lady I knew, the results were amazing! Good luck. (10/23/2010)

By merry50
My hair is weak and thin and does not look healthy. It also appears to be noticeably falling out. Please help me.

By Mona from Pakistan
Answers:
Treatment for Thinning Hair
Have you seen your doctor to have your thyroid tested? Are you taking vitamins or on chemo? These are the first health thoughts concerning hair loss I have is that your body may be lacking in some deficiency.

The next idea is genetics. Has anyone else in your family experienced this? I would see a doctor to find out what's causing this if genes are ruled out. (03/02/2010)

By Lorelei
Treatment for Thinning Hair
I've started taking Biotin, a vitamin, which I buy at Walmart. It has helped my thinning hair a lot. (03/03/2010)

By Kathryen
I am 60 and my hair is thinning. Would anyone have a treatment for this?

By H. Arnott from Manchester, UK
Answers:
Treatment for Thinning Hair
I suggest to get a hair piece or a wig. Go to wigs online and you can get a free catalog. I do not know of a treatment for thinning hair. Good luck. (08/18/2009)

By kffrmw88
Treatment for Thinning Hair
Read up about thyroid help and the symptoms of low thyroid. The adrenals have something to do with it. Also, sea salt (celticseasalt.com) has sodium, which the adrenals need to make those hormones and many trace elements. It is not the same as table salt and works naturally. If you've been on a sodium reduced or free diet, this can be the problem. Kelp capsules will help, also get some iodine, too. I take iodoral. It's also on the net.

I've had this problem since I was 37, 20 years ago, so I've researched this subject in so many ways. (08/20/2009)

By c t
Treatment for Thinning Hair
If you're taking any medications, check the side effects. My hair has started to thin on top (I'm 52) and I found out that it's a side effect of the cholesterol-lowering drug that I'm taking.

My husband uses Nioxin shampoo for his thinning hair and has noticed a difference. I might give it a try. (08/21/2009)

By Maryeileen