Has anyone tried any of the Sheer Cover mineral make up products? If so, what do you think of them? Good or not? Thanks.

Bonnie from Tuckerton
By Bonnie Varga
Ad
---
Recent Answers
Here are the recent answer to this question.

By Pam Winkle03/14/2009
I used Bare Essentuals by Bare Minerals for several years. My skin was horrible! I attributed it to stress, general condition of health,etc, but at 50, it was worse than it ever was when I was a teenager. My face stayed so red, itchy and broke out, I was miserable. Long story short, I discovered I am allergic to the bismuth ingredient in the make-up. There are a few mineral make-up brands that don't have this, Cover Girl Tru Blend, Physician's Formula are two. Easily available, fairly reasonable in price. Best of all for me, no more itching, red face! Also discovered A&D zinc oxide ointment works wonders on my complexion. A nightly ritual now, and my skin is better than it's been in 35 years! I love it when something works out! lol

By Mary (Guest Post)02/02/2009
I like their make-up, I just don't like the company that sells it. I was happy and signed up for the auto delivery thing, and because I didn't purchase new sets quick enough, they canceled my account. Now, I have to buy another starter kit in order to get back on the auto delivery schedule, and I don't need another starter kit. They absolutely REFUSE to re-activate my old account. They want you to get more every 12 weeks, but this stuff lasts forever and if you did that, you'd have make up for 10 years.

By sabrina (Guest Post)12/11/2008
Post by Charlotte says she uses Sheer Coverage to hide her freckles. Why on God's Green earth would you want to hide your freckles? Did you know only 2% of people have freckles and guys love them?

By April (Guest Post)12/10/2008
I bought some two years ago. I am happy with it. In fact I was coming back to look for some because I hate the thought of going to walmart to get makeup after I have used this, and I'm a walmart person. I just don't want to change my makeup. It's awesome.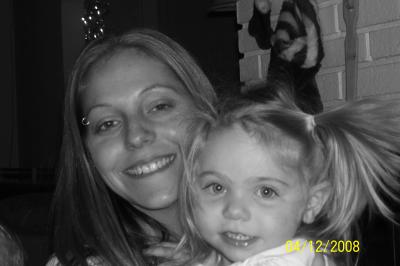 By analisa (Guest Post)05/01/2008
My sister, mother, and cousins use bare escentuals mineral makeup, and they do have decent eyeshadows, but the powder doesn't always work as you may want it too. Some days I believe were alright, other days my face just looked dusty, and it doesn't run out quite as fast as people may say, but I am looking forward to trying the sheer coverage. It looks lovely.

By Charlotte (Guest Post)02/06/2008
I used Sheer Cover Minerals and I love them. I have freckles and it covered them great.

By Leah (Guest Post)01/03/2008
Has anyone had trouble with Bare Minerals getting in your eyes? I love Bare Minerals but here lately my eyes feel so dry and I'm having trouble wearing my one bifocal contact. (mono vision)
Just wondering...
I would appreciate your comment if anyone else has had this problem.
I'm not sure if it's Bare Minerals or?


By metroplex [81]11/20/2007
I tried Bare Escentuls (sp).My pores never looked larger. My skin never looker dryer or cakier. Tried it and practiced. Never could get it right.

I will have to hear miracles and miracles about the next mineral makeup! Sorry, no luck for me.

By helping hand (Guest Post)11/18/2007
Tried it and loved it, because of the great coverage and beautiful look. I have also tried bare essentials, i.d. and various other mineral powders all which are good, but none had as good of coverage as sheer cover. Good luck.

By Mitzi (Guest Post)11/06/2007
I also had a problem with Bare Minerals. My face would itch like crazy if I got hot ... and ... I am ALWAYS hot hehehaha ... Also, I have somewhat problem skin and really didn't get the coverage I wanted. I have gone back to regular makeup but am still using the blush and the brushes. My sister, however, would never consider changing from Bare Minerals. It really works for her! Mitzi

By Jane10/31/2007
I used Bare Minerals for awhile, I have tried Cory, and Mineral Boutique. The nice thing about Cory is you can order from the website the sample sizes for a dollar or two, they give you a generous portion size in a minature baggie and send it off to you. I still have colors that I am still using because you dont have to use that much at all. Then Avon came out with Minerals and I LOVE them. You get the same size jar for foundation as Bare Minerals but the cost is 10.00. Avon just had a sale it was 7.50. The eye shadows are great also. I got my Kabuki brush and other mineral makeup brushes from Ebay at a much cheaper price. I would try there for your brushes!I sell Avon, so of course I get the discounted rates :-) anyway look up your nearest Avon lady and give it a try. Its really great

By tracey [15]10/31/2007
I haven't tried that specific brand but I love the mineral makeup by physicians formula. I also like that it is inexpensive and can be bought at wal mart.

By joan pecsek [88]10/30/2007
I'm not sure if this is a mineral product but Cover Girl makes a new line called, "Tru Blend Naturally Luminous Blush". This is a loose powder that can be used as blush or all over. It comes in beautiful translucent shades like pink and peach. It applies with a soft, fuzzy puff and gives a real nice lift of all-over color. And it costs less than the other products mentioned here.

By (Guest Post)10/30/2007
I'm not sure if this is a mineral product but Cover Girl makes a new line called, "Tru Blend Naturally Luminous Blush". It is a loose powder that can be used as a blush or a face powder. It comes in beautiful translucent shades like pink and peach and gives a nice all-over lift of color. And it costs a lot less than the other products mentioned here.

By erica (Guest Post)10/30/2007
I tried bare minerals, even though I thought it was a bit too pricey. I loved it. My skin felt/looked healthier- it only took a little for a lot of coverage. It did last a long time and it's easier to find a shade that's perfect for you.

By tammy mcpherson [11]10/29/2007
I too usedSheer Cover and I liked it, I never could get liquid foundation on properly and didnt like how it felt on my face. But now I just buy the drugstore variety as as another poster mentioned, more and more brands are coming out all the time, and personally i dont see that much difference from one brand to the next, except for the price. It might be nice to buy the Sheer Cover kit (or any other) once so you get the brushes that they recommend you use to apply, but you can buy those at your local store, too.

By Kim [5]10/29/2007
How do you post one of these things? Notthe comments the whole topic. Please help im so confused

By nikki10/29/2007
I use to use liquid foundation and i hated how "cakey" it felt and it just always felt like it was melting off my face, I tried Bare Minerals (you know the one on tv). Well i absolutely love it and will never go back to regular makeup. It's a bit pricey but i bought two colors last november and a year later i still have tons left, they last extremely long. My skin is much nicer, and soft. Try it.

By sarah k. (Guest Post)10/29/2007
Yes i bought them a few months ago while I was still pregnant. I was trying to spoil myself a little and thought this might make me feel a little better about myself after the 30 pounds I gained. Well, the amounts were really small and although they say you only need a little I went through it in no time. secondly they always made my face look greasy due to all the "light reflecting qualities" I guess it could have been the hormones too. It also made my face itch when I was sweating, not good, all in all, too much money for some okay make-up. I went to the drug store and bought the l'oreal version. it works great for half the price.
Answer This Question
Add your voice to the conversation. Click here to answer this question.