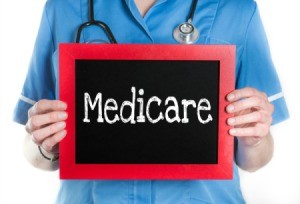 What are the differences between Blue Cross/Blue Shield and Medicare?
By aprilmoe from Pensacola, FL

Answers

Betty
Bronze Post Medal for All Time! 104 Posts
August 5, 2009
0

found this helpful
Best Answer
One has to apply for Medicare and no you do not have to have Medicare or Part B nor do you have to have Part D. I'm on Medicare but I do not have part D. If you decide to go on Medicare you must apply 3 months before, or 3 months after you become eligible or you will be charged a penalty for Part B (out of hospital) if you choose later to get it.
I've been on Medicare for 3 years and found that Blue Cross, Blue Shield (in my case) was the very most expensive supplemental carrier around. I pay $122 a month (as a healthy, non-smoking individual) and for my piece of mine it's well worth every penny. When it comes to Medicare and supplemental policies you really have to do your homework and it's very time consuming. I just finished another round of research helping my brother who just turned 65.

August 5, 2009
0

found this helpful
Best Answer
You do NOT apply for medicare. Medicare will send you a mailing with the medic care cards about 3 months before you are 65. With the mailing you will have the option of declining part B. You usually don't have to pay for part A but have to pay for part B. In my case I have both A and B. I only pay for part B which is $1,156.80 per year. I also have Blue Cross which is $87 per month.
I do not have Plan D as I have CVS Caremark through my former employer for my prescriptions that offer me a big discount. I also get 20% off any regular health related CVS store brand items. I also have a dental plan through my former employer that gives me 50% off dental work. call Medicare at 1-800-486-2048 they will clear up your questions.

September 15, 2013
0

found this helpful
Best Answer
If you are paying for health insurance it's because we will all eventually get really sick and pay a lot for health care (and "eventually" will be sooner than later, now that we are at the age of talking about being eligible for Medicare). So, it makes sense to keep both Medicare and some form FEHB, even if it's basic coverage. They complement each other by paying for benefits the other does not (regular Medicare doesn't pay for meds/FEHB can; Medicare pays fully for approved durable medical equipment/FEHB provides only partial coverage; Medicare covers some NH days/many FEHB plans provide no coverage, etc.
Like all insurance, consider investing in what you can afford.
Answer

this Question

I am 66 years old and retired from federal service with B/C B/S and receiving medicare. I have the standard option family plan.
I was wondering if I should change to the basic option family plan now that medicare is the primary. The Federal Blue Cross Blue Shield is my secondary.
By DJ
Answers

November 16, 2012
0

found this helpful
Best Answer
Nope. Don't take that gamble. Don't take less coverage to save a few dollars. God willing, you'll age well and won't be in any accidents, but go with the higher coverage just in case.
It's not that much different in price is it?

November 20, 2012
0

found this helpful
Best Answer
I would check with Blue Cross/Blue Shield. If you have Medicare, the supplement is whatever plan you buy - I have Plan F. Plan F is the same no matter what company you buy it through. Check with them to see which plan you have. I don't know how much you pay for it, but I do know that some companies are offering a sale on supplemental insurance this year. In fact, my husband's policy was rewritten to reflect the new sale price. We had been paying $168 and it was going to go up to $200. But with the re-write, we will now be paying $159 for his plan. That's the great thing about the supplement policies, they can be changed every year to a lower price with no change in coverage as long as you stay with the same plan.
Answer

this Question

I'm a retired Federal worker. I will be 65 in six months. I have Blue Cross Blue Shield Federal Family for health insurance. I pay about 500 dollars a month for that insurance. I understand that Medicare will be taken out of my Social Security check, and I will have to pay for supplement insurance for other parts of Medicare insurance.
I'm going to stay with BCBS Federal for my supplement insurance. Self plus one insurance. My question is, what happens to the BCBS Family insurance. Will I still have to pay 500 dollars for that insurance, plus have money taken out of my Social Security and pay for supplement insurance?
Answers

October 8, 2016
0

found this helpful
Best Answer
BCBS is a great company and can give you all the answers you need.
Now is a good time to either visit their office or at least call them on the phone.
Be sure to do this before you reach 65 or you may end up paying more money for several months until it is corrected and you have just Medicare and BCBS.
BCBS has a special way to set up Medicare and everything else you will need.
Please do not delay as I am sure your insurance is being taken out of your bank account and that will have to be stopped.
If you have problems then you can also go to your Social Security office and your former employer as they can also give you information.
BCBS is the best place to start.
Answer

this Question
As a retired federal employee, my Blue Cross Blue Shield payment is a mandatory deduction from my pension each month in the amount of $432.00 per month. Now that I am 65, the Medicare question is complicated by the overly high payment I have to make to Blue Cross/Blue Shield. What is the best way to proceed with Medicare in this situation?
By Peter
Answers

December 8, 2011
0

found this helpful
When my husband retired, his insurance payment was also around $400.00. We told them we didn't want this insurance, but they also said it was mandatory, so we found an insurance advocate in our state (PA) who wrote a letter to my husbands employer. They immediately dropped our insurance policy, but at the same time they also dropped his life insurance policy of $37,000.00.
To us it was worth it just to get out from under those high monthly payments. Now we get our Part D insurance through AARP Medicare Complete and our monthly premiums are zero.

December 8, 2011
0

found this helpful
Call Blue Cross Blue Shield directly and explain you are now on medicare and see how that changes your insurance. My individual policy premium with Anthem Blue Cross Blue Shield is $135 per month.

Lilac
Silver Feedback Medal for All Time! 450 Feedbacks
December 8, 2011
0

found this helpful
You don't have to pay that! Drop it and sign up with AARP supplemental insurance for about $125 a month for a policy that covers everything medicare does not. Sheesh, the way they try to cheat you.
Read More

Answers

Why should I buy Medicare in addition to my federal govt. health insurance if I am fully covered under Blue Cross Blue Shield when I retire? I live a very healthy lifestyle and have inherited excellent genes!
By Dianne from Washington, DC
Answers

April 21, 2009
0

found this helpful
I was in the same situation you describe: full paid BCBS, good health, good longevity genes, healthy lifestyle. When I reached 65 last year, Medicare became mandatory for me, with BCBS as my secondary insurance. If you are on Social Security, you will not have a choice. If you are not on it, I do not know if you have a choice or not.

April 21, 2009
0

found this helpful
Medicare is not mandatory. For most people, it is advisable. Medicare Part A (which covers 80 percent of most hospital costs) is free if you sign up for it. Plan B (which covers 80 percent of most doctor charges and some tests) is voluntary and costs a monthly premium (presently $97.40 a month for most of those on Medicare) deducted from your Social
Security benefit. When I retired from my company I was covered under the company plan until I turned 65. After 65 the company no longer would cover me so I had to go to medicare but they carry me on blue cross as a supplement plan. Maybe, in the future your federal ins.
I also live a healthy life style and take very good care of my self but was totally shocked when I developed cancer. So one never knows.

April 21, 2009
0

found this helpful
Medicare with either a supplement plan or a medicare advantage plan can provide excellent and cheaper coverage than BCBS. These plans can also provide dental, prescription, & vision coverage. Since they're competitive, they offer lower or no deductibles. Also, if you join a plan that you're unhappy with, you're only locked into the plan until the next annual enrollment period.

April 28, 2009
0

found this helpful
I was told by bcbs that they can cancel you if you don't take medicare as a first insurer when you are eligible. (they usually don't but I was told they could.) Ask BCBS if this is still true. I was asking for my parents who are both retired federal government employees.
I was told to my parents should take the minimum medicare plan in their early retirement and grow the coverage as they age. That is to sign up for Medicare Plan A and grow to include Medicare Plan B as they age, or when it became necessary.
This was a few years ago, make sure that you can still sign up for Plan A and then grow your plan to include Plan B.

April 28, 2009
0

found this helpful
I became Medicare eligible due to disability six years ago. Thinking it unnecessary because - in spite of the incident that left me permanently visually impaired - I was essentially healthy, I initially opted out. Imagine my shock when, only a year or two later, I saw the necessity of opting back in and learned I'd owe an additional 10% of the basic premium. That was my penalty for my short-sightedness (pardon the pun.)
While that $97 a month for basic Medicare Part B doesn't seem like much, it can mean the difference for many of us between living in reasonable comfort and barely scraping by.
If you're absolutely certain (and have it in writing) that your current health insurance will cover your medical costs for the rest of your life, by all means opt out. Relieve the strain on the Medicare budget. And don't forget to count your blessings that your job took such good care of you into your "golden years!" Otherwise, I beieve you'd be wise to retain your Part B coverage and let any other insurance you have act as a supplement, what the insurance-savvy would call your Medicare Part C.
Read More

Answers
I'm 64 and will be 65 on January 24 and have a wife born in 1953. I am covered under BCBS and Medicare plan B. Should I keep BCBS and let my wife apply for her Medicare when she's 65 and should I call Medicare to make sure I'm enrolled?
Thanks for the help.
By Mike from Panama City, FL
Read More

Answers