When do dogs have their baby teeth?
March 16, 2009
0

found this helpful
My 5 month year old husky, Dakota, is starting to lose his baby teeth is this normal? When do they usually start losing their teeth?
Jessamyn from Honolulu, HI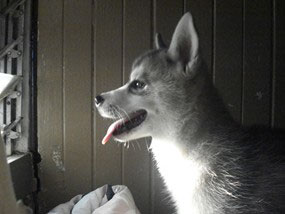 Answers:
When do dogs lose their baby teeth?
It's normal. My pup is losing his teeth now and I was concerned. I did some research and found out that they start losing their teeth from 3-5 months and should have their permanent teeth in within 3-4 months. (09/19/2007)

By Scott
Related Content