Hydrangea Not Growing
My Hydrangea gets plenty of leaves but it hasn't grown since I planted it. It is the same size as it was since I took them out of the planting pots. And no blooms last summer! Any advice?
Hardiness Zone: 5b
Pattie from Bridgton, ME
By frugalelf
Answers: Hydrangea Not Growing
Read answers for this question below.
There's nothing wrong with your Hydrangeas, it is a perennial and with all perennials the 1st year they sleep, the 2nd year they creep and the 3rd year they leap, so you should see growth this spring.
It is very important that you cut the flour off as soon as they're done blooming, don't wait until the fall or you cut off the next year's bloom. If you want to dry the blooms the best way I have found is just leave them in the vase and let the water evaporate they will lose their bright colors and turned to browns and greens.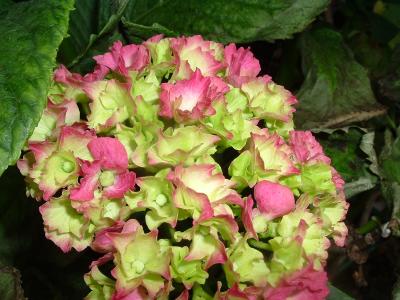 When I had a question about my hydrangeas last year, I found a very wonderful website called: www.hydrangeashydrangeas.com. The woman who runs it was a delight and very helpful. I suggest you try it. She has ALL the information anyone could want.
Answer This Question
Add your voice to the conversation. Click here to answer this question.
Related Guides
Related Posts