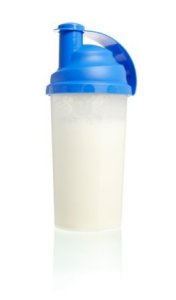 Slim Fast is a popular and simple way to lose or maintain your weight. Save money by making these tasty nutritious shakes at home. This is a guide about homemade slim fast recipes.
Ad
---
Questions
Here are questions related to Homemade Slim Fast Recipes.
Does anyone have the recipe for Slimfast? Or something similar.
AnswerWas this interesting? Yes No
Ad
---
---
Most Recent Answer
By notjustanotherofthenamelessmasses 01/17/20120 people found this helpful
Whoever says they went to a doctor and they said it is healthy talks to the same doctors that say alcohol is fine in pregnancy. go talk to someone that works with people that have FASD (fetal alcohol spectrum disorder) and you will certainly get a different answer. You will note that most of the doctors advising it may be ok will say something such as "probably fine."

I know that peoples mentality about food is the largest issue and the shake supplement is a way for them to work around what otherwise becomes a pull back into what they have always done. You can tell someone that pop is probably fine. but if you talk to a dentist they will advise that pop is the leading cause of cavities and other oral complications. Just as the dietitian advised me that meal replacement bars and shakes are a healthy alternative to a chocolate bar (as a snack) as long as the calories are taken into account. The question is not as much , "do you have a recipe?" as it is do you have a recipe that will give X amount of suggested daily nutrients for someone of X size?"

Most people I have met that are taking supplements outside of gaining mass through body building are interested in getting healthy but struggle with emotional or other issues or have in past and now struggle with the ramifications of choices which formed unhealthy food relationship style habits.

Does anyone know what the calories, fats, vitamins, etc are in the recipes they are suggesting? I can give you lots of links to a great smoothie recipe. Won't help change your lifestyle. Just adds a recipe to your arsinal of food items you love.
---
I want to find the recipe to get slim which I can made at home. It should be inexpensive.
By Sheetal
AnswerWas this interesting? Yes No
Ad
---
---
Most Recent Answer
By cathysyng 10/22/20130 people found this helpful
Dilute bottled reconstituted concentrated lemon juice (about 3 tbsps.) to a glass of water, add 1 tsp sugar and 1/8 tsp salt, and if you're adventurous 1/4 tsp cumin powder for a refreshing healthy drink that keeps colds away. Mint leaves will enhance the flavor.
I found, on Thriftyfun, an easy way of making your own Slim Fast and lost the recipe. Does anyone have the recipe or know how I can find it?
By Gertrude
AnswerWas this interesting? Yes No
---
Most Recent Answer
09/21/20120 people found this helpful
From the ThriftyFun archives:

Slim Fast Copycat

1 - 3 oz box of instant pudding mix
1/3 cup sugar substitute
12 scoops protein powder
6 cups instant dry milk powder
2 teaspoons vanilla powder

Combine all, blend well.

To drink: Blend 1 c. ice water with 1/3 cup mix. Stir well.

Recipes
Do you have knowledge about this guide topic? Feel free to share a solution!