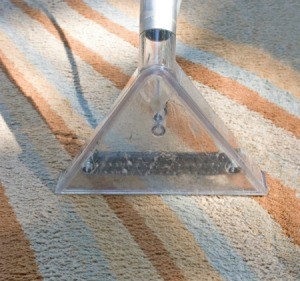 Troubleshooting a Bissell carpet shampooer may be the right path to fixing it. The possible causes for the malfunction of your shampooer may be solved by a simple home fix rather than an expensive professional. This guide offers suggestions for troubleshooting a Bissell Carpet Shampooer.
Solutions
Share a solution for this guide today!
Questions
Here are questions related to Bissell Carpet Shampooer Isn't Working.
My Bissell Auto Shampooer, Model 1425-5 will not suck water up. It just stopped working.
By Cheryl
My Bissell Pro Heat carpet shampooer, will not suck up any water.
By Jim from Energy, IL
---
Most Recent Answer

By dlginlove03/29/2010
See if the opening to where the water extracts into the dirty tank is clogged. This happened to me on a different model. I removed the extraction tank and wiped off the screen where the water filters into the tank that was clogged and it works fine now. Good luck!
I have a Bissell shampooer and it will not release the water, but it will suck up the water. What is the problem?
By Clarissa from Laurel, MD
---
Most Recent Answer

By npaulison08/09/2010
Thanks PIKKA. After taking all the hoses off the heater and cleaning them, I still couldn't get a spray except from the tool attachment. I then checked the spray nozzles, as suggested. Both nozzles were clogged. Now it runs fine. Thanks again.
This morning my Bissell carpet cleaner started and worked for about a minute then it just shut off. It just stopped working. The heater light is not on. Is there a reset button? I borrowed this machine and feel responsible for it. I didn't abuse it in anyway. It is a refurbished machine from Olldie's. It was used three times on medium size rooms. What could be the problem? I feel horrible. This always seems to happen to me. Why couldn't it break when she using her machine? I used only Bissell cleaner in machine. Help!
By Misty from Hopewell Junction, NY
My carpet shampooer will not spray water. I have a Bissell model #8920.
By Eddie