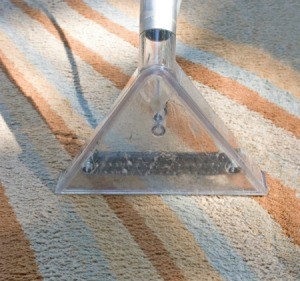 Troubleshooting a Bissell carpet shampooer may be the right path to fixing it. The possible causes for the malfunction of your shampooer may be solved by a simple home fix rather than an expensive professional. This guide offers suggestions for troubleshooting a Bissell Carpet Shampooer.
Ad
---
Questions
Here are questions related to Bissell Carpet Shampooer Isn't Working.
I have a Bissell shampooer and it will not release the water, but it will suck up the water. What is the problem?
By Clarissa from Laurel, MD
AnswerWas this interesting? Yes No
Ad
---
---
Best Answers
By bobbob 1 08/09/20100 people found this helpful
I have had one of these for the last 4 years, and it has never worked properly, it has been to Service 2000 (repairers) a minimum of 6 times, and has never been fixed properly. It has, yet again stopped squirting water out, so before I threw it in the skip, I decided to have a go at repairing it myself, what I found was a kink in one of the water pipes, the pipe goes inside the main body of the machine, very close to where the heater is, it seems, that when the heater gets hot, it softens the rubber pipe, allowing it to bend over on itself, starving the pump of water. I have removed the heater as I believe it offers little in the way the machine operates, and have cut the kink out of the damaged pipe, joined it together with a connector removed from the heater, and re-routed the pipe to avoid any sharp bends, hey presto, it squirts water out!!! Now why couldn't Bissell have worked that one out?
---
By Omaha243 1 08/09/20100 people found this helpful
Thanks Bob. After taking all the hoses off the heater and cleaning them, I still couldn't get a spray except from the tool attachment. I then checked the spray nozzles, as suggested. Both nozzles were clogged. Now it runs fine. Thanks again.
---
I have a brand new Bissell ProHeat Premiere 2x. I used it once and now the brushes are not moving. When you press the power button, the brushes turn for about 2 seconds and then stop. What could be causing this?
AnswerWas this interesting? Yes No
Ad
---
---
Most Recent Answer
My Bissell Pro Heat carpet shampooer, will not suck up any water.
By Jim from Energy, IL
AnswerWas this interesting? Yes No
---
Most Recent Answer
By ann 9 32 03/29/20100 people found this helpful
See if the opening to where the water extracts into the dirty tank is clogged. This happened to me on a different model. I removed the extraction tank and wiped off the screen where the water filters into the tank that was clogged and it works fine now. Good luck!
When the shampooer is turned on, if the handle is moved, it turns off. Then if you move the handle up or down a little, it will come back on. It is very frustrating when I'm trying to shampoo my carpet!
By JE
My Bissell carpet shampooer won't spray the cleaning solution.
By Sally B.
My carpet shampooer water is pouring out of bottom of shampooer when you turn it on and hold down button to get it to spray.
By mmm
My Bissell carpet cleaning machine dumps the solution, therefore soaking my carpet. The solution runs through the machine.
By Lisa
My carpet shampooer will not spray water. I have a Bissell model #8920.
By Eddie
This morning my Bissell carpet cleaner started and worked for about a minute then it just shut off. It just stopped working. The heater light is not on. Is there a reset button? I borrowed this machine and feel responsible for it. I didn't abuse it in anyway. It is a refurbished machine from Olldie's. It was used three times on medium size rooms. What could be the problem? I feel horrible. This always seems to happen to me. Why couldn't it break when she using her machine? I used only Bissell cleaner in machine. Help!
By Misty from Hopewell Junction, NY
My Bissell Auto Shampooer, Model 1425-5 will not suck water up. It just stopped working.
By Cheryl
Solutions: Bissell Carpet Shampooer Isn't Working
Do you have knowledge about this guide topic? Feel free to share a solution!