I'm doing a birthday party for my 2 year old daughter. I'm thinking of either Dora the Explorer or she likes bees and ladybugs so I thought of some garden theme. Her birthday is Dec. 23 so, I need to get started. If anyone has any ideas from decorations to cake please let me know.
Carla
Answers:
2nd Birthday Party Ideas
I am heading into my 8th birthday party to give, between my two sons, and I am NOT a party person. It has been a struggle :)

But I'll share a couple of things that have made it easier. One, they get to pick a "theme", but I only use it on a few things--maybe the cake and plates, but then we'll buy solid colored napkins and goody bags, and generic goody bag fillers.
Second, I make their cakes, although I am by no stretch of the imagination a "cake lady", lol. So far, I've either made 2-layer circle cakes or rectangle cakes--for an easy example, this year, the turning-5 wants a "road" cake. I will make a cake from a mix into a rectangle, frost it green, draw gray "roads" on it, and I'll clean up a few toy cars really well and put them on the cake. We bought some cake-decorating signs for 50 cents at party city, so they'll go on the road.
Just keep in mind--the cake is for eating, and it's a bunch of preschoolers critiquing it--it doesn't have to be perfect and beautiful. It just needs to look cute enough and taste good :)

This year, I ordered a bag of 100 "goodies" from Oriental trading for $10--I'll put 2 or 3 in each goody bag along with a snack-size back of Teddy grahams or something and maybe a pencil, and save the rest of the "goodies" for our next birthday party.

The garden/ladybug idea sounds like an easy one to carry out--you could make a circular cake and decorate it like a ladybug, and use flower plates (I've seen them at Dollar Tree) and make tissue flowers. Once you get into a "character" like Dora, it gets a lot pricier--

Betsy (11/08/2007)

By Betsy
2nd Birthday Party Ideas
Back when my daughter turned two, I made up a big batch of cupcakes and frosted them in various colors to match the theme. Then arranged them all in the shape of a big number 2 on the serving table. Cupcakes worked so much better for tiny hands that love finger foods anyway. It would also be very easy to create a lady bug out of red/black cupcakes. Good luck:) (11/08/2007)
By Melanie
2nd Birthday Party Ideas
I did my 3 year old's birthday with a ladybug and butterfly theme. At the Dollar Tree I found wonderful butterfly themed paper plates along with really nice decorations. I also found wings which I then decorated to look like either butterflies or ladybugs. They were not perfect at all but to preschoolers they were exactly what they wanted. I then made a cute round 9 inch cake with any butterfly or ladybug little toy I found and it was a hit. (11/08/2007)

By Esther
2nd Birthday Party Ideas
If you do pick the harder one like Dora for the theme, you could just buy the invitations and maybe the plates in her actual theme. Then pick the most dominant color that is in your Dora plates colors and just buy solid color of that choice color for your napkins forks, etc. even the balloons just buy one Dora Mylar type balloon and get the rest in solid colors. Believe it or not grocery stores like Food City will sell you solid colored balloons with string attached and helium filled for about 15 cent each, so just a few like 10-15 balloons can really add color for a few dollars.
Make your own pinata from a smaller type brown paper bag (ask the checker in the grocery line for a free one like ice cream comes in). Turn it inside out so no retail writing is on it, fill it with candy (big mixed bag at dollar tree for $1.00) twist tie the top of the brown paper bag tape a couple of Dora plates on around it hang from anywhere and let them go at it to get it out.you can cut the bottom loosely a little so it comes out easier for them after they hit it some.
pin one of the Dora plates onto a wall and let them use it for pin the (boots the monkey) on it. Just draw a picture of boots on hard stock or construction paper to use as the pin on item.
Make a round or square shape cake icing it in your choice then just do Dora face only in the center by using just the star tip cake design tip. can be bought in the grocery section with colors of icing. for different color icing just take powdered sugar and tint each one in small batches with food coloring.
For a fun game take a box small in size, close it all up but cut out a center circle hole in the center of one side. use markers to draw on the box like "Dora the Explorer" or WE Did It We Did It" and then sew up 3 small square fabric squares by hand from old sheet or pillow case add some rice to them sew it all up and draw on Dora's face or boots the monkey and let them play bean bag toss.
(11/08/2007)

2nd Birthday Party Ideas
In case you don't know it already, DORA and others are MADE IN CHINA and many are on the recall lists.It is getting so almost everything we have available to us in the USA is made in other countrys.I haven't checked the paper products yet, but I would suspect they are not made here either.Please for the childrens sake,CHECK to see where everything you buy comes from. And don't be fooled when the companys put "Dist.by" whatever company, Dist. doesn't mean it is made here. The old familier toothbrush brands are Made in China. See where Johnson and Johnson tape is made.If you have bought clothes /shoes etc look at the labels. You will be surprised. Heartsick GG Vi (11/08/2007)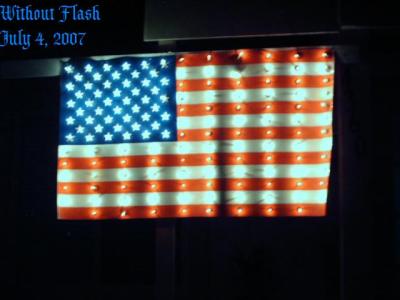 2nd Birthday Party Ideas
I think the garden theme would be more unique. Flowered paper plates, cups and napkins. you could get small flower wreaths to wear on the heads. I like a game like pin the ladybug on the flower. You could also try a variation of Simon says like Mother Natures says. Flower and bug stickers along with say jellybeans would be good in the goodie bags. As for them, get plain paper and let the kids decorate them with drawings and stickers if you need another activity. (11/08/2007)

By thriftmeg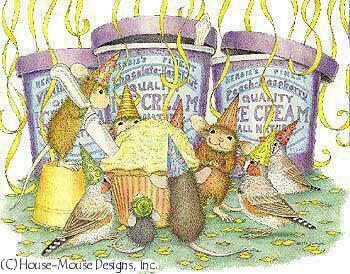 2nd Birthday Party Ideas
I saw on the TV this afternoon where a lady took different sizes of rock. She cleaned them and painted them red. The top part she painted black dots, to make it look like lady bugs. Then she cut black pipe cleaners in half, bent them and glued them to the top. These were really cute and the kids could each do one. Put down some paper and have them all bring a paint shirt. Let the fun begin. (11/10/2007)

By
2nd Birthday Party Ideas
I have a 2 year old and he is into Thomas the train, well trains. But if I had a girl that was into Dora a cheap way to decorate the cake would be to make a simple 9/13 use pink frosting and add a little extra red to make it deep pink and put a cheap little set of Dora figures on it (like the lady said above look in the toy room find some wash em up, and walla there ya go then you have a cheep cake and saved the $25 most people are out! I love dollar tree too. (11/29/2007)

By katie OK
2nd Birthday Party Ideas
Try this website for cake ideas:
http://www.coolest-birthday-cakes.com/ladybug-cake.html

Hope this helps! (06/07/2008)

By farmgirl
2nd Birthday Party Ideas
My son was turning 2 and I couldn't decide where to throw the party, what activities to do and so on. I ended up throwing it at a local park. They had the playground, and a wading pool - I only had to throw in a couple of tiny activities and the party turned into a big success, I ended up helping a friend a few months later for her son and learned some ideas for the next time around. (07/15/2008)

By taija
2nd Birthday Party Ideas
My 5 and 3 year old just had bug themed birthdays this year.
I made a butterfly cake and a ladybug cake. For the butterfly I made 2 cakes in a heart shaped pan for the wings and a jelly roll cake for the body. Cut the tip of the heart cake off so that it will snug up to the jelly roll. Use the pull n peel twizzlers for antenna.
The lady bug was a round cake with a smaller round cake as the head. Again trim the cakes to snug them together.
I used 2 mini muffins for the eyes. Frost with red and black. Use black licorice for the legs.
They were both thrilled with their cakes and every year they throw me another whopper of an idea to top the year before. I have even made the Cinderella castle.
My biggest tip on decorating your own cakes is to Remember that it does not have to be perfect for the kids they just want it to resemble what they like and they are just going to EAT it! Good Luck! Birthday's are a blast! (07/23/2008)

By Charity mom of 3 girls
2nd Birthday Party Ideas
I wouldn't have kids from my 2 yr. old's class over the party. We just invite family and a few friends. For my 2 yr. old we did a Yankee doodle boy theme and wrote a poem about all he could do. We grilled hot dogs, made apple pie, and everything American for the theme. It was a hit. (10/24/2008)

By Luke's mom
2nd Birthday Party Ideas
Our biggest hit was when my 3 yr old son had a John Deere party. My husband and I got out the wading pool and filled it with corn he picked up at the local co-op. Threw in some tractors and the kiddos had a "field" day. (10/30/2008)

By JB
2nd Birthday Party Ideas
I seen this in a magazine for my 4yr old. I have three sons and I'm always looking for good ideas for parties, especially cheap ideas. There was this idea to just roll out paper, let the kids wear old clothes and let them paint on these big rolls of paper. Give them all kinds of stamps and brushes, it does make a mess, they have so much fun! (12/30/2008)

By rachel
2nd Birthday Party Ideas
I am a big fan of the cupcake tree when it comes to little hands! My son had a finding Nemo party for his first birthday, and his 'cake' was three tiers of blue frosted cupcakes with skewers that had tropical fish on the end (you could buy them from a dollar store of the cake decorating section of the grocery store) We also held the party at an indoor pool, which was a great idea since we had a large gap in ages, 1-50+ that attended the party. It was an easy way to entertain the guests as well as completing the Finding Nemo theme! I used beach balls and goggles that I found at the dollar store for some favors, as well as Nemo memorabilia. (01/26/2009)

By adamsa0