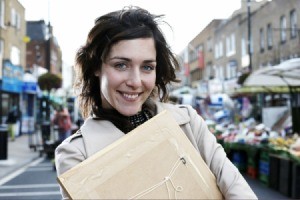 I don't drink, smoke, gamble, do drugs, or go to church. The nearest place to volunteer is 100 miles away. People ask me if I have hobbies, it's like Wwhat? So I'm asking, Does anyone have any ideas on what a single female could do?
Laurie from Seattle, WA
Answers

October 13, 2005
0

found this helpful
You could go to ThriftyFun.com to read and submit great tips! Oh, wait... ok, so you do that already. How about start a Blog? You could also start your own message board (or participate in one) or website. You could read books and post your own reviews online. You could enter all the sweepstakes and contests you can find. You could try cooking new and challenging recipes, then post a review of how it turned out on your blog. You could surf all day looking for free samples on the web. You could take pictures and stick'em on your website/blog/message board/etc. What do you LIKE to do?
By (Guest Post)
October 13, 2005
0

found this helpful
If I only had the time there are a lot of things I would like to do:
1. take some kind of class-
stained glass window art, cooking, gardening, drawing, for example
2. travel to some nearby cities
3. do volunteer work
4. start a garden
5. read more books

October 13, 2005
0

found this helpful
have you ever heard of geochaching its pretty much the most unique easy entertainment you can find anywhere! if you have gps (Global Positioning System) or someone you know well who you can borrow one from then you can join in. What you do is go to www.geocaching.com/ and find a geocache in your area. It may sound confusing but there a tones and tones of geocaches in ever town, city or area. a geocache is a container of some kind that the person who starts it fills with any number of items then they hide it.
you go to the website and get the cooredinates of a cache near you. then you trake it down with your gps and once (or sometimes if) you find it you get to take an item and replace it with another and write down in a log included in the cache container what you took and when and any thing you would like to say about its hiding spot. im still a newbie to the it all and have only found 2 caches so far but its mega fun when you do!
By (Guest Post)
October 13, 2005
0

found this helpful
Thank you so much! Those are all great ideas :)
Read More

Answers