Backyard Pet Safety Tips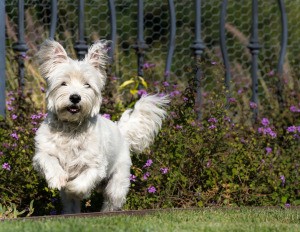 If your pets are allowed to roam your backyard without supervision, you should make sure that your yard is safe! Think about your yard for a second and answer the following questions:
Is the yard completely fenced? Make sure that all gates are securely closed. Make sure your pet can't jump over it or squeeze underneath it!
Is the yard not fenced or only partially fenced? You should always supervise your pets to make sure they don't run away. If you are putting your pet on a tie-out, keep an eye on them in case they become tangled.
Have you planted things in your garden that are safe for your pets? If you have cats, keep in mind that some varieties of lilies can be poisonous. If you have dogs, don't plant onions in your garden; they can make your dog quite sick. It may be safer for your pets and for your vegetables to put up a fence to keep the pets out.
Do you have a backyard pond or pool? What happens if your pet falls in? Is it shallow enough for them to be able to climb out? Do they know how to swim? If your pool has a solar cover or your pond has a net to catch leaves, a pet that falls in can become tangled and drown.
Is your yard clean and free of debris? You wouldn't want your dog or your child to step on a stray nail from that home improvement project or glass from when that soccer ball went through the back window.
Does your dog like to dig? Watch out for those holes when you're walking around! A family member OR a pet could slip and hurt themselves in a hole.
How often do you pick up pet waste? If you leave it too long, you'll attract flies and your yard won't smell so good. Your lawn won't stay very healthy, either.
Do you leave fresh water out for your pets? They should have access to clean, fresh water at all times.
Does your pet have a place to go to get out of the sun, or rain, or other weather? Pets can get heatstroke just like humans can! If you are going to leave them in the yard for any long period of time, make sure they have some form of shelter.
It may seem like preparing your yard for a pet is just as hard as preparing your yard for a child, but in a lot of ways, it's the same thing. A pet is a family member you love and don't want to see hurt, right? Take the time to make your yard safe for everyone!
Read More

Comments
This page is about yard and garden hazards for pets. Many are unaware of the number of things around the yard and garden that have the potential to be dangerous for pets.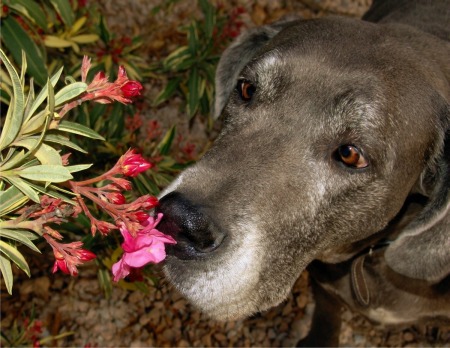 Categories
Pages
More
Categories
Published by ThriftyFun.
© 1997-2021 by Cumuli, Inc. All Rights Reserved.
https://www.thriftyfun.com/Backyard-Pet-Safety-Tips.html