Julia
Bronze Post Medal for All Time! 146 Posts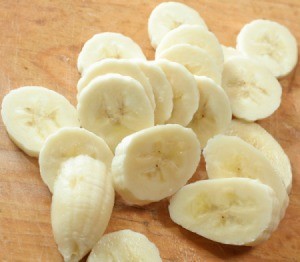 This was my father's favorite salad. It's so simple and easy that my mother let me make it for him from the time I was 8 years old.
Wash a few nice lettuce leaves, and place them on a pretty salad plate. Slice a banana the long way like you were going to make a banana split. Place the two halves of banana on the lettuce. Slather on Miracle Whip Salad Dressing, then sprinkle on salted cocktail peanuts.
If your family doesn't care for Miracle Whip, I suppose you could use mayonnaise although I can't imagine that it's going to be nearly as tangy and tasty. The salads were made for each family member and placed near their dinner plate.
I really thought I was grown-up when I was allowed to do that all my myself. It had been my job to set the table for meals since I was 6 years old, and gradually I'd worked up to stirring up corn bread and making that salad. I never got around to making biscuits as good as the ones my mom made though, no matter how hard I've tried over the past 65 more years. What I'd give for just a few more days with her.
Make that salad. I think you'll enjoy it too. Proud Mother of Sir Catty-Kit
By Julia from Boca Raton, FL
Read More

Comments
Fold candy bits into Cool Whip. Just before serving, add sliced bananas. The container size of Cool Whip and the amount of candy bars and bananas will depend on the size of salad you want to make.
Generally, make to your taste...
Read More...