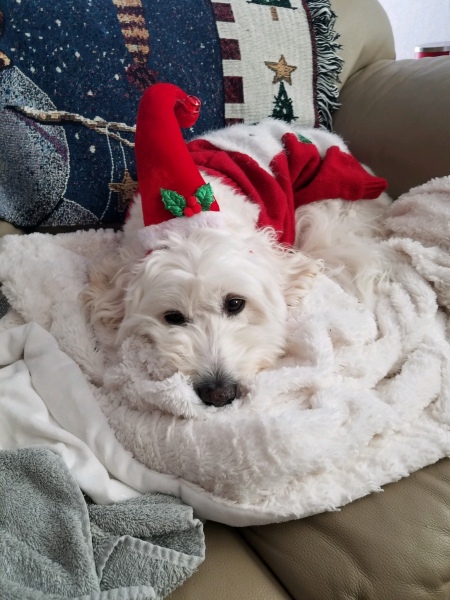 Your Pet's Age
9
Your Pet's Breed
Poodle-Bichon-Mix
How and when did you get your pet?
My 16 year old son went to El Salvador and very excitedly told me he was bringing back a dog from San Salvador. I told him no way! I'm not a dog person. Then I saw his photo and I fell in love instantly. Of course Paco is now my dog, my little 25 pound angel, who has rescued me (not the other way!). I can't even imagine life without him. He has truly saved my life.
What does your pet like to do for fun?
He likes to eat treats, go for long walks, snuggle in quilts that grandma made for him, watch Animal Planet, and give me lots of kisses.
Do you have anything else to share about your pet?
I honestly don't know what I would have done without Paco in my life! He has helped me become a better, more compassionate person.