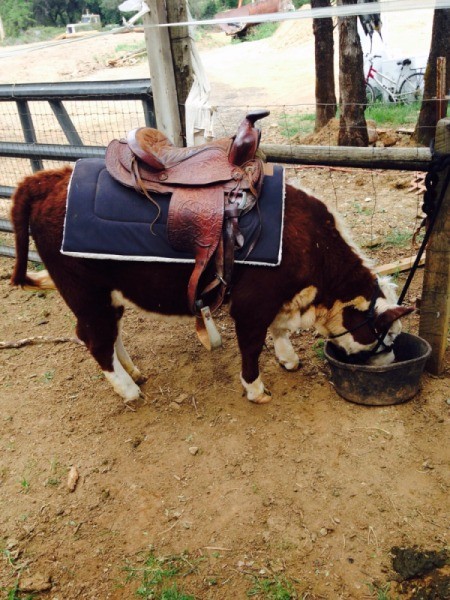 Your Pet's Age
1year
Your Pet's Breed
Polled Herford
How and when did you get your pet?
We bred her from our cattle and I had an instant connection with the little girl so I bought her from my grandfather.
What does your pet like to do for fun?
Chase chickens, go on runs, eat lots, poke her head into anything that can cause trouble, and snuggle.
Do you have anything else to share about your pet?
She will be the starter of my herd. Caroline is the sweetest of all our cows and is also the most prissy. If you upset her she isn't afraid to tell you. At times Caroline forgets she is 700 pounds and I'm only a 14 year old who doesn't weigh more than 130. Caroline loves to butt heads with trees to get rid of itches and push me off chairs and logs when she wants to play. Her favorite toys would be a box she can toss or a chicken she can chase. I have already started to ride her since I can't afford a horse and Caroline is proving herself to be a stubborn lazy cow to ride. But no matter her flaws I love her to death.
Add your voice! Click below to comment. ThriftyFun is powered by your wisdom!