Browse
Featured
Questions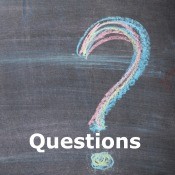 What Breed Is My Dog?This is Bruce! We've had him since he was 6 weeks old. His mother looked purebred Lab to me, but it is possible she was a mix. We will never know for sure who the father is, but we believe he had to have at least some German Shorthaired Pointer if not pure breed. My husband says he sees either Pit Bull or Boxer in him, but I personally don't see it. When we took him in at 7 weeks to the vet he weighed 11 pounds.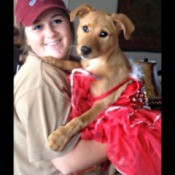 What Breed is My Dog?I adopted Grady when she was 8 weeks old. Her mother was there and looked just like a Lab/Golden Retriever mix and is what they claimed her to be. I think Grady is has some sort of Pit in her? Maybe?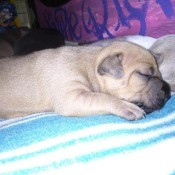 Is My Dog a Pitbull?I'm not sure whether my dog is a pure Pit Bull or not. The breeder who gave him to me told me both parents were Pits. But didn't anything like him. Also I couldn't find pictures of Pit Bulls looking like him without being possibly mixed with something else. I am just curious.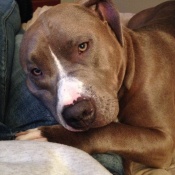 What Breed Is My Dog?I got my pup when he was about 3-4 months old. He's now almost 2 yrs old (April 30). I was told he's a "reverse blue brindle".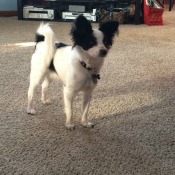 What Breed is My Dog?I had gotten my puppy at a pet store and was told he is all Papillion. He is about 15 pounds and he has little black specks all over his body. He is very hyper and can jump very high.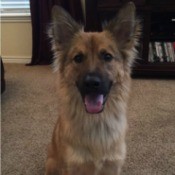 What Breed Is My Dog?He's 2 years old and full grown at 48 pounds. I know he is a German Shepherd mix, but I don't know what he could be mixed with. Border Collie or Golden Retriever perhaps?


Published by ThriftyFun.
© 1997-2023 by Cumuli, Inc. All Rights Reserved.
https://www.thriftyfun.com/tf/Pets/Pet_Pages/index.html