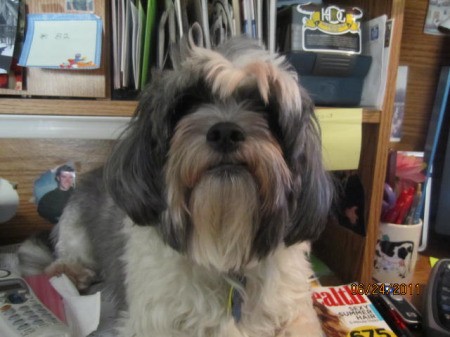 Your Pet's Age
5 yrs old
Your Pet's Breed
Maltese/Shih Tzu
How and when did you get your pet?
A friend of mine, her mother had a Maltese that was getting ready to have puppies. After they were born, I saw one that was gray and white and the rest of the puppies were white. I fell in love with him because he was the only one with color. I got him when he was 7 months and he is 5 now and has been with me since then.
What does your pet like to do for fun?
He likes to fetch, but you have to chase him to get the toy back. He loves to go for long walks, but being a small dog, can't for a very long time, so I put him in his doggie stroller. He loves that. He also loves riding with me when I run errands. He loves to get into the laundry basket when I get clean clothes out of the dryer because they are warm.
Do you have anything else to share about your pet?
I never had a pet of my own when I was growing up, it was either my brother's dog or my mother's, the pet was never close to me. Oliver is my first pet, dog, and he follows me step for step everywhere I go. I have never loved a pet before as much as I love him.
Add your voice! Click below to comment. ThriftyFun is powered by your wisdom!