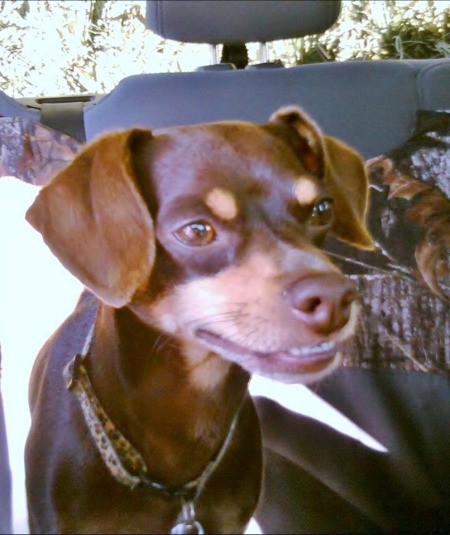 Your Pet's Age
9 years
Your Pet's Breed
Chipin
How and when did you get your pet?
I was at the bank and noticed a puppy walk in, thinking I would get to pet a puppy I turned to finish my banking. Then from behind me I heard the fateful words, "He is looking for a home". Since I had recently put down my older dog due to some major health issues from age I had space. I hurried and got done and met up with them. He came home with me that day. One of the best withdrawals I ever made from the bank.
What does your pet like to do for fun?
He loves to run alongside the bike. I have clocked him at 15+ mph, and he has a goofy dog grin on his face the whole time.
Do you have anything else to share about your pet?
In the photo with Nana the goat Toby was 4 months old. Nana thought he was pretty cool. They grew to be close friends and both would nap in the sun flat out in the sand as they both liked the warm sun. He is such a sweet loving character. Nana was not always nice with the dogs, but took an immediate liking to Toby. Tobias aka Toby is a Chipin. Unless he is in trouble he is Toby, but if his mischievous side shows, his full name is used. Luckily that is rarely needed. He is more than game for anything, from riding with horses to running along side the bike until he gets tired then switching to his basket.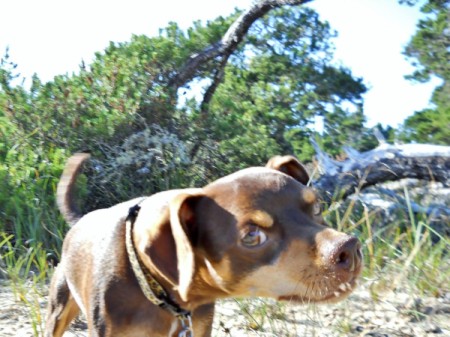 Add your voice! Click below to comment. ThriftyFun is powered by your wisdom!