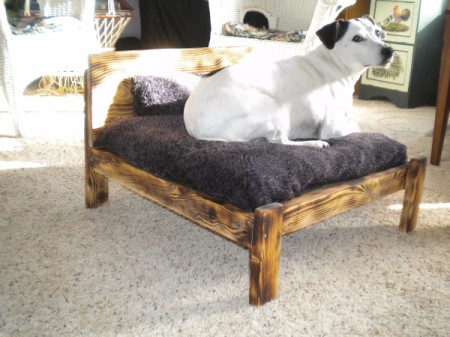 Your Pet's Age
12 years old
Your Pet's Breed
Jack Russell
How and when did you get your pet?
I got Shinook from a coworker where I'm a dog groomer at a veterinary animal hospital.
What does your pet like to do for fun?
Shinook loves to swim, play fetch, hunt rodents, go fishing in the boat with us, he walks along when I'm horse back riding, and play with his human daddy.
Do you have anything else to share about your pet?
He is having his 12 th birthday Sept 25th 2016. I would like to win him a prize. He goes to work with me everyday and is a great protector. He is an amazing dog and a part of our family in every way.