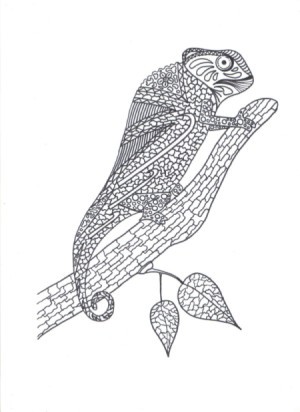 Adult coloring has taken the world by storm. Some communities have adult coloring groups that get together and socialize while coloring, while others offer competitions to see who could color a certain page the best. It has become the best way of relaxing and destressing after a day's work.
This chameleon page is sure to inspire the artist in you. In nature, chameleons appear in a wide range of colors. Their skins are a combination of bright colors such as pink, blue, red, orange, green, black, brown, light blue, yellow, turquoise, and purple. This wonderful color display makes them the perfect subject for a coloring page.
Grab your coloring tools and invite a few friends over to color the night away!