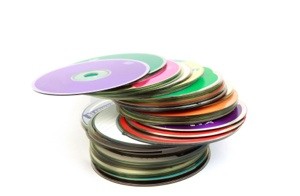 Saving Money on Software
Tips for saving money on computer software as suggested by the ThriftyFun community?
Pam's Software Suggestions
Google has a whole suite of software FREE with getting a Google account, including Star Office, a good equivalent of Word.
Look for "freeware" or "shareware" on the net to see if your application can be found there for little or nothing
Use trial applications if you won't be using the application often, or if it's a one-shot deal.
Find free WAV/MP3 converters on the net.
Use jumpcut.com for editing short video clips.
Look for lesser-known equivalents of more expensive software (sometimes European) on bargain software sites.
By pam munro
Try Open Source Software
Open Source, baby! Instead of Microsoft Office, try OpenOffice for a word processor and a spreadsheet app whose files are fully compatible with Microsoft applications.
For photo editing, I have Irfanview and think it's the tops. Clean interface, fully-featured, and easy to use.
Instead of expensive antivirus software, get AVG Free. For Spyware protection, Ad-Aware and SpyBot.
And even though Internet Explorer is essentially free, Firefox is a superior browsing experience and less prone to security vulnerabilities. (And it's free, too.)
I also second the nomination of Google Docs, which I use and like. It is Web-based, though, and so not the best choice if your Internet access is limited, metered, or just really slow.
It's really not necessary to spend a lot of money on software. With a few exceptions, there's almost always a free alternative that works just as well.
But be a good citizen. If you have a couple of bucks lying around, you can and should make a donation to the creator of any free software you regularly use.
By Kelly
PC Magazine
Log onto
http://www.pcmagazine.com
. It not only has lots of free software you can download, but it also has ratings and comparisons on the various programs - both free and for sale. It tells you the best and the worst and is well worth checking out.
Free Software for Students
Microsoft DreamSpark has free software available to students and teachers. Not sure of the exact link, but try this:
https://downloads.channel8.msdn.com/FAQ/Students.aspx#site%20offer
By Brandy
Don't Be a Pirate
There are a lot of places on the internet where you can download codes and software but you shouldn't do it. It is illegal and traceable through the internet, if they really wanted to find out. There have been stories of college kids being prosecuted for illegal music and movie downloads. Try not to "borrow" from your friends and family either, it is just as dubious. You wouldn't steal from a store, would you?
Library
Try visiting your local library.
By B
Anti-Virus Software
When your Internet Provider has IE. McAfee already that checks incoming emails, I prefer using the FREE software download, such as Grisoft AVG, Lavasoft AdAware, Avast, etc. as my back up anti-virus. I have never been disappointed.
Buying backup anti-virus and anti-spyware can get expensive, especially if you have three computers. FREE AVG 8 also comes with ant-spyware included.
I think Norton AV you can only install it on one computer, for multiple computers you can pay extra for it, though it's expensive!
By Syd
Get Open Source At osalt.com
Always use open source software! You can find everything you need at
http://www.osalt.com/
.
Do you have any ideas to share? Feel free to post them below.
Comments
By cece (Guest Post)
June 14, 2008
0

found this helpful
I go to Downloads.com they have a large variety of software and its free.
By Thrifty Gal (Guest Post)
June 17, 2008
0

found this helpful
Opera browser is free, and the most secure browser out there.
Where freeware is concerned, make SURE there's no adware or spyware attached to it. Before downloading, search Google to see if anybody's complaining about the program you want to download.
That said, I rarely, rarely pay for software. I have nearly 200 programs on my PC, and I'd say at least 175 of those cost me nothing.
When I get in the mood to shop (which isn't a thrifty practice!), I head online to play with new freeware. :-)