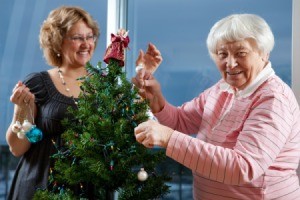 I am an administrator for a company called Flourish Homes; we support the disabled and elderly within our sheltered housing schemes. I have been given the task to find local activities or entertainment for them.
As it's near Christmas I thought maybe Christmas activities would be something fun for them. We are based in Frome Somerset and I was wondering if you knew of any local companies who were doing Christmas activities in my area. If you could email me any useful information it would be most appreciated. Many thanks.
Miss Clare Louise
Answers

November 2, 2010
0

found this helpful
Best Answer
Call your nearby schools and talk to the music directors (for chorus or instrumental concerts from elementary on up), also art teachers. I knew a craft oriented art teacher that took her class to a nursing home and the children helped the folks there make Christmas decorations. It was great interaction for both young and old!

March 9, 2016
1

found this helpful
Best Answer
Take any everyday activity & turn it into a Christmas activity by adding Christmas items. Candy cane bingo, give candy canes to winners. Gift wrapping contest. I have done a blind folded taste test by serving holiday foods such as cranberry sauce, fruit cake, stuffing, etc.
It's a lot of fun. Make holiday crafts, cards, and bake holiday treats.

December 10, 2010
1

found this helpful
If you have access ti iTunes you might think about downloading and playing some old-time radio Christmas shows from the 40s and 50s. Just type "old time radio comedy" into the search box and you'll find Jack Benny, Fibber McGee and Molly, and lots of others and they're free.
Answer

this Question