I am at my wits end. Some of our dog blankets smell really bad. I have washed them numerous times with both detergent and Clorox 2 and they still smell! How can I have washed them so much and they still don't smell clean? Please help.
By lalala... from Port Orchard, WA
Answers
July 7, 2013
0

found this helpful
Go to the laundry section of your grocery store & get a box of Boraxo. Follow the directions & use it when you wash the bedding. I usually use 1/2 to 1 Cup of it in my wash water for pet bedding. It works really well to get rid of odors & stains, much better than bleach or Clorox 2.
If that doesn't work, you can use Odo Ban or other cleaners made specifically for 'pet odors & stains' in your wash that should help also.
Judy=Tulsa
July 8, 2013
0

found this helpful
We have 4 big, hairy dogs whose bedding I wash weekly. First off, their bedding are old king size comforters that make it easy to wash as dog beds are too thick to get properly clean. Second, I shake the bedding outside to get what hair I can off. But the most important thing is not the detergent or bleach you use, but how you dry the bedding. I have found that the only thing that really gets rid of the smell is hanging the bedding out in the sun to dry- and this is especially effective on a sunny, windy day.
If I am lucky, I will leave them on the line for a couple days as I have bedding that I alternate with. It is amazing what the sun and wind will do to break down the nasty smells! The bedding comes back in smelling fresh and ready to get stinky again!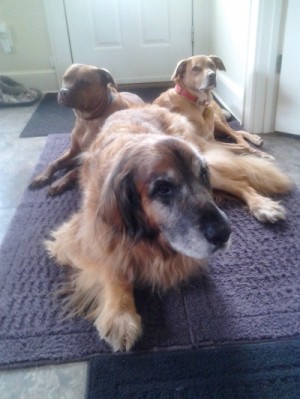 July 17, 2013
1

found this helpful
I use white vinegar in the rinse cycle, or put it in the fabric softener dispenser. It nuetralizes the order and doesn't leave any vinegar smell
Answer

this Question

...