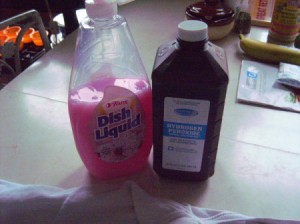 I had a special marathon T-shirt that I needed to remove perspiration stains from and found this one worked for me! It had already been laundered, but the stains were still on it.
Warning:
Never use bleach since it works against the protein left in the shirt to set the stain!
Instead, I added two parts of hydrogen peroxide with one part of dish soap and painted it onto the dry underarms. I left it for 2 hours and the stain really lightened up! This photo was even before I washed it again!
I also heard (but can't vouch for since I didn't try it) 2 aspirins in a 1/2 cup of warm water, soaked for 2-3 hours is supposed to work as well!