How can I remove tartar from my dog's teeth? I would like a home remedy.

By jiwinterroth
Answers:
Cleaning Your Dog's Teeth
I agree with a few other posters in that the first intense cleaning should be done by your vet, and also agree that bones aren't the way to go for maintenance. Too many minor (and not-so-minor) digestive tract problems can result.
Our dogs (past and present) never had dental problems. This outcome was based on our vet's recommendation of four things: a better-quality dry food (hard kibble helps scrape tartar, soft food coats the teeth and lies there); plenty of water; letting the dog chew on ice cubes ( great for hydration, especially in summer, teething pups, bored adult dogs and a no-calorie way to satisfy chewing and scrape the teeth at the same time).

Finally, rather than using bones (our current dog pulverizes everything she touches), use bully sticks (also called beef pizzles, basically, the dried "man muscle" of a bull!) These are also low-fat, stand up to chewing and help scrape tartar while being digestible. (07/14/2009)

By PupperMom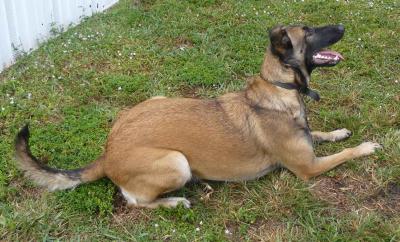 Cleaning Your Dog's Teeth
My Rat Terrier (aka smooth coat Fox Terrier) gets his teeth, cleaned, at the vet's, every three months. Unfortunately, I didn't start this until he had lost a few teeth! Start it now and keep up the schedule! The little guys need this care and, unfortunately, there is no substitute. (07/19/2009)
By graymare47
Cleaning Your Dog's Teeth
There is a product called Petzlife oral care which removes plaque/tartar build up. They have a website. (07/21/2009)

By Merlene