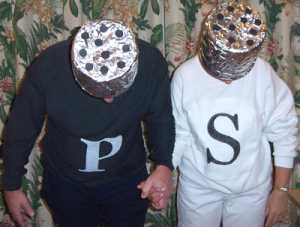 I already have a for sure date to Sadie Hawkins, but I want to ask him in a really cute and unique way. Does anyone have any ideas? Our theme is "celebrity couples" if that helps. I also need ideas on what we could dress up as. I've thought about James Bond and one of his girls or Lamar Odam and Khloe Kardashian. Any more ideas? Anything would help me! If it helps any, I'm 5'3" and he is about 5'8".
By Brianna from Fowler, CA
Answers
January 17, 2011
0

found this helpful
How about Hugh Hefner and his new play girl bunny?
January 17, 2011
0

found this helpful
I wouldn't worry about having a cute way to ask him, just ask him. As far as who to dress up like pick up a couple that both of you like. Or there is Scarlet and Rhett, Pres. and Mrs. Kennedy. Prince Charles and Lady Dianna, etc.
January 17, 2011
0

found this helpful
As redhatter said, just ask him. Don't waste time trying to be fancy or cute. you may lose you opportunity trying to make things "just right" to ask him. Also, guys aren't too much into "cute" things the way girls are.
Anyway, how about the couple from the Pirates of the Carribbean ( can't think of their names right now). Or Abbey and MyGee from NCIS (they were a couple once). I think the pirates thing would be more catchy. Orlando Bloom and his girl.
January 19, 2011
0

found this helpful
Just ask him and if he says yes then the two of you should go through a list of couples to dress up as and narrow it down to the one you both like the most. Call me a romantic but why not do something different and dress up as Fred Astaire and Ginger Rogers or even Patrick Swayze and Jennifer Grey.
www.youtube.com/watch?v=WpmILPAcRQo
After all, you are going to a dance and they were dancing couples. ;-)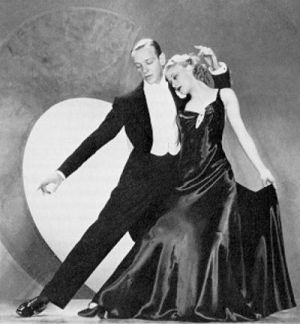 January 21, 2011
0

found this helpful
Bonnie and Clyde would be great costumes to wear and fun, too!
January 24, 2011
0

found this helpful
I don't think all schools ask in creative ways. Most friends in CA have never heard of the various ways of asking and answering Sadies, Homecoming, Prom or whatever. It's a big thing in AZ though! Anyway...One idea is getting a toy dump truck and filling it with cinnamon buns. Make a poster to go with and say, "I want to haul your BUNS to Sadies" :)
Or another idea is get a bunch of glow sticks from dollar store and make a poster "Will you GLOW to Sadies with me?" Last idea, get a small fish bowl with some goldfish (real or goldfish crackers) and write on a poster, "Of all the fish in the sea I pick YOU to go to Sadies with me" ;D Good Luck!
Answer

this Question
What can I wear to Sadies with a theme of "Couples Through Time"?
By Jeanette G

Answers
February 24, 2012
0

found this helpful
I would go on Google and research some famous couples. Here are a few to get you started:
Antony and Cleopatra
Napoleon and Josephine
Fred Astaire and Ginger Rogers
Sonny and Cher
Or, to be funny, go as a clock and an hourglass! :)
Have fun!
Answer

this Question