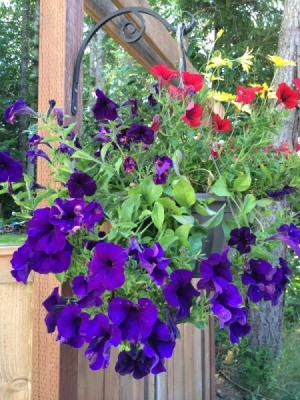 Flower baskets are a great way to add color to your porch. To keep the plants healthy and blooming longer, it is a good idea to remove any wilted flowers. This will allow the plants to use their energy to grow new flowers. Simply pinch off any wilted or dry flowers and discard them.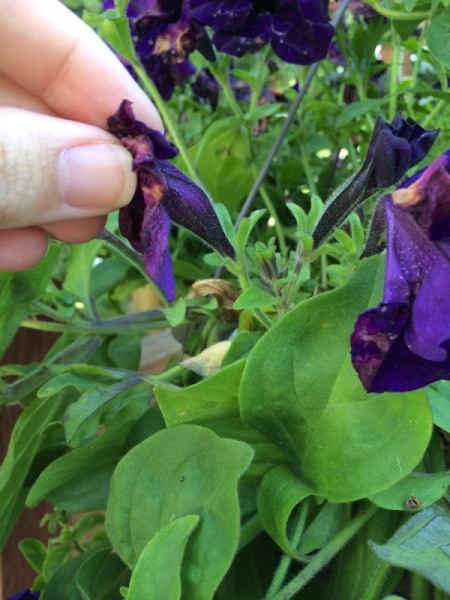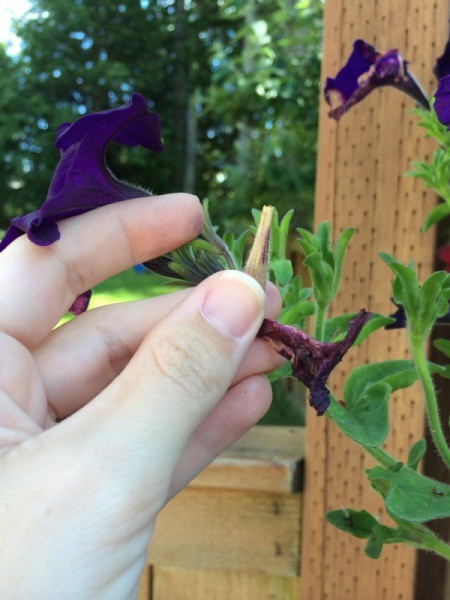 Make sure to keep your basket well watered as they tend to dry out quickly in the summer heat. Simple maintenance will keep your hanging basket colorful and healthy all spring and summer!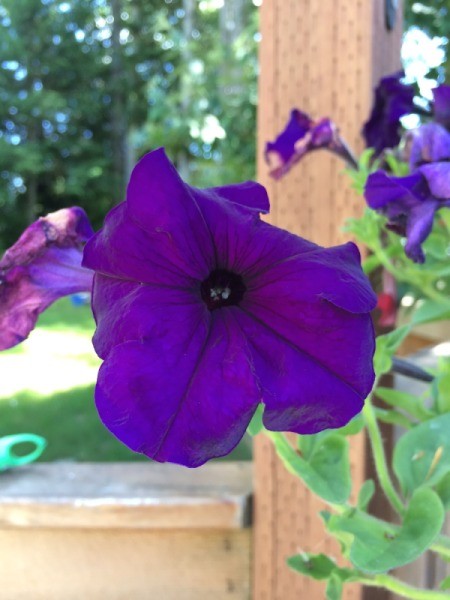 likekinds
Gold Post Medal for All Time! 523 Posts
June 30, 2014
0

found this helpful
If the flower is spent, the plant is not expending any energy on that flower. Rather, it has diverted that energy to making seed. If you want to save the seed, then you would remove just the wilted flower. However, if you want a continuous display of flowers, you should be sure you remove the seed pod when removing the wilted flower.
The plant's sole mission is to continue its own kind. It does this by making seed. If seed pods are left on the plant, the signal to produce more flowers is weakened. If the seed pod is removed, the signal to produce more flowers is strengthened, because more flowers equal more seed pods.
This 'mission' is programmed into most every living thing. The domesticated chicken is a good example. The hen is programmed to lay a clutch of eggs, then stop laying eggs and start incubating the clutch. If you want more chickens, you allow the hen to incubate the eggs. If you want more eggs, you must remove each egg as it is laid. This will cause the hen to continue laying most of the year, in an effort to build a clutch to incubate and continue her kind.
Very nice pictures.
March 2, 2016
1

found this helpful
You have to do more than pull the bloom off, the whole green attachment must be pinched or snipped as the little green "head" that holds the bloom will put all the plants energy into going to seed. The plant will become stringy & leggy. Pinch the spent flower, green part and all.