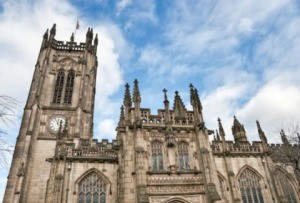 My husband and I would like to travel to England for a holiday. We are seniors and would like some ideas. I was born there, but have not been there since I arrived in Canada at the age of 10. This is my dream vacation for years now. I would love to stay in the country for a month to find my roots again.
Checking the available tours and accommodations we find the country is expensive and wonder if anyone is knowledgeable on visiting the country economically.
By Sheila from Canada
Answers

cettina
Bronze Request Medal for All Time! 64 Requests
March 12, 2010
0

found this helpful
Best Answer
I lived in England for 7 years and things like transportation and hotels are very expensive. The best option for you is to choose which area you want to explore then try to rent a country cottage there. it wont be hugely expensive and you can cook your own meals and save a lot of money. supermarket food is much cheaper than eating out. as long as there is a microwave in the rented accommodation, you can easily get microwave meals and eat at home.
You will save a lot of money. Making sandwiches to take with you when you go out will also cut the costs. And if you can, rent a car to go about with and explore. taxis, buses and trains are hugely expensive. the local tourist board in your chosen area will give you the information you need to check out any places you wish to visit and take some sort of identification with you. Senior citizens always get discounts at tourist attractions. Hope this helps

March 12, 2010
0

found this helpful
Best Answer
If you want to tour, stay in bed and breakfasts rather than hotels. Even in London you can find cheap ones, within blocks of Victoria Station...try Ebury Street for nice, clean ones with full breakfast. In the towns they are even cheaper. I like the Frommer's books, even an old one would be worth taking.
Eat the full breakfast, take any rolls that are left over with you and buy some cheese or meat in the store. Or, eat your main meal as lunch in a pub, and snack at dinner with food bought on the street.
The Britrail pass is not a good buy. Buses (called coaches) over there are much cheaper, and nothing is so far away as to make it too uncomfortable. Choose a lot of places not too far apart and you can even take taxis cheaper than trains. No kidding. And your schedule is your own.
I've been every year for 20 years and always have a great time without spending too much.
Carry water bottles and refill them, drinks are expensive and you won't like the cold drinks because they won't have ice. Coffee is also expensive, so if you want it take some instant with you. You'll usually find a tea kettle in your room, but instant coffee isn't there all the time.
Take out some tour books from the library and make notes, plan your route. Even train tickets can be cheap if bought at the right time. Check it out online. If you have a nice house here, look into the house trading websites. Take the trip, and enjoy!
Answer

this Question

metroplex
Bronze Request Medal for All Time! 65 Requests
I have always wanted to go to visit England! Ever since I was a little girl, I have been interested in all things English. My husband has suggested I do some research as to great, must see, places to visit in England, but I don't know where to start. I wanted to go for a month (!), but we can't do this, of course. We were thinking of two weeks.
Does anyone have some "must see" suggestions for us, please? I know Thriftyfun is visited by people worldwide, so I'd appreciate all suggestions.
Thank you in advance.
By metroplex from Houston, TX
Answers

May 2, 2012
0

found this helpful
I went to google.com and typed in " planning a trip to England"
a lot of hits came up on how to plan, where to stay,where to eat, what to see and what not to see. If you look at each of these sites it should give you a lot of information that will make your trip more enjoyable.

May 3, 2012
0

found this helpful
I'm from the US, been living in England for 10 years now! I love the history and the natural beauty here. Taking the train is a great way to get around. You can sit back and watch the countryside roll past. One of my favorite places is Cornwall in the south-west, it has beautiful scenery, quaint fishing villages, and ancient ruins. Yorkshire is also worth investigating, lots of history and natural beauty. The city of York is an old medieval town with great pubs and an interesting Rail Museum. You might consider visiting Scotland and Wales while you're here, too. A trip up to Edinburgh in Scotland is always worthwhile.
London is a great city and you could easily spend a month just exploring there, but I'd really recommend getting out into the rest of the country too. So much to see and it's a lot cheaper! Places in and around London I like were Westminster Abbey, the British Museum, Stratford-Upon-Avon (Shakespeare's birthplace) and Hampton Court (Henry VIII's manor house).
It's hard to list all the must-see places! The best way to start would be to decide what interests you most, do you want to explore cities, visit historical sites, tour stately homes, or get out into the countryside? Get a few guidebooks and see what interests you. In many areas you can find a lot to do within a short distance. Good luck and I really hope you enjoy your visit!

May 3, 2012
0

found this helpful
I can't believe I just talked about York without mentioning York Minster! It's a beautiful medieval cathedral that you can see from all over town, and one of the largest gothic cathedrals in Europe.
I studied in York, and used to listen to the bells ringing out while walking home in the evenings. :-)
Answer

this Question