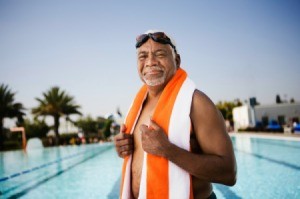 After 50+ yrs of marriage I am now a widow. How do I become a content and successful single? I need ideas for entertaining, travel, and meals.
Thanks,
Lady Bet
Answers

February 1, 2005
0

found this helpful
Best Answer
Check out your local senior center activities! I used to be a center director, and the services provided are amazing. Things like dance classes, lowcost lunches, health screenings and information, quilting groups, book clubs, special events, exercise classes. And it's all free or very low priced.
The best part is, you get to be around friendly, happy people your own age. I met some of the happiest people there.
Participate in their volunteer opportunities, too. You can answer phones, serve dinners, deliver meals to the homebound, or help with fundraising. All the volunteers I worked with said it was the best thing for their own health and attitude.
zballoongirl
Answer

this Question

I love to read the short inspirational novels, the Love Inspired and Harlequin, but they are all geared to younger adults. I would love to read stories about baby boomers or 50+. Does anyone know of a series or author that writes this type of novel?
By Wanda S.
Answers

July 25, 2011
0

found this helpful
These aren't exactly romance novels but romantic novels of the old type. I recommend anything by Daphne DuMaurier, the English novelist.
Also, there were a lot of well-made novels written 1900-1960. Try to browse among those esp. those by female novelists.

Joan
Bronze Feedback Medal for All Time! 186 Feedbacks
July 25, 2011
0

found this helpful
A few years ago I heard that there was supposed to start being some of the Harlequin books that would be about senior citizens. But I never found any, so I'm guessing they must not have amounted to much. Today I just finished reading one in the Super Romance category that the main woman was in her 30s and the man was in his 40s. It is called Return to the Black Hills by Debra Salonen. It came out in April of this year. I couldn't get real interested in it, I thought it was kind of boring, but then the woman was into action type sports and thrills. The reason I picked it is because of the setting in SD, and I am from SD. I am 71 years old and don't mind reading about younger romance.

Suntydt
Bronze Feedback Medal for All Time! 109 Feedbacks
July 25, 2011
0

found this helpful
If you like a variety of stories that fall in the age group you mentioned you might want to try a copy of Reminisce magazine. I think I spelled that right. The same company that put out that magazine out puts out a similar one called Reminisce Extra I think. They are both diverse and I used to love reading the stories and articles of the mag.
I don't know how often they are put out but a subscription would give you a variety of stories on a regular basis. There may even be books now with culminations of their stories over the years. They have been around a long time and I can only assume they are still around.I read them back in the 90's and enjoyed them quite a bit.

Louise B.
Silver Feedback Medal for All Time! 337 Feedbacks
July 26, 2011
0

found this helpful
Why don't you write to Harlequin and request such things. It may not have occurred to them to try this age group. I think they would write stories for any age for which there was a market.
December 10, 2012
0

found this helpful
I write romance novels for baby boomers, but finding a publisher is like finding the needle in the proverbial haystack!

July 26, 2013
0

found this helpful
There are so many of us who are over fifty and want to read romance books where the hero and heroine are older. But, again, few - if any - publishers are accepting manuscripts for this age group. Harlequin did start a romance line with older characters some years ago, but they didn't continue it. I have written several category romances for an older market and, with luck and the right publisher, they will eventually be available.
For the time being, my new book, All About Charming Alice, will be coming on on August 12th. It is published by Crimson Romance and the hero and heroine are certainly in their late forties or fifties!
Answer

this Question
My mom, age 83, recently was diagnosed with stage 4 cancer. She was a pretty terrific artist, but now can not concentrate for any length of time so can no longer do her arts and crafts. She is very bored at home just watching TV with the home aide (who does not drive). I have suggested reading, writing, sculpting, and surfing the internet, none appeal to her. She does not have a lot of stamina and is easily frustrated. Any ideas of things to keep her mind engaged?
By Barbara N
Answers

DCA
Bronze Answer Medal for All Time! 220 Answers
December 27, 2014
0

found this helpful
I do not know where your mother lives so cannot offer specific possibilities. However, many cities and towns have very popular and successful senior centers that offer arts, exercize, quilting, ceramics, etc. Many even have a mini-bus service to and from the center. There are also adult education classes offered in many areas.
You might investigate the possibilities and available transportation services in your mother's area.

DCA
Bronze Answer Medal for All Time! 220 Answers
December 27, 2014
0

found this helpful
Additional information I meant to add-your mother could also benefit being with other seniors who may difficulties themselves. These senior centers offer excellent opportunities for social interaction your mother may not have and need just sitting at home.
August 2, 2017
0

found this helpful
Certainly there is a senior center in her community. She might be depressed. Being around children might help and animals. Take her to the park and let her set on a bench near where the children's playground is located. Not for long the first time or two because the noise might be irritating for her.
Also, the Humane Society in your area might be a nice place if she enjoys animals. The dog portion can be noisy with barking and such but the cats are usually quiet and can be something to occupy her. Also, if she enjoys looking at art maybe an occasional ride through a art museum in your area.
Answer

this Question