April 5, 2017
0

found this helpful
Many a coffee table book has been published containing photos of historic barns. They are interesting for their architecture, painted advertisements, and even hex symbols. This guide contains old barn photos.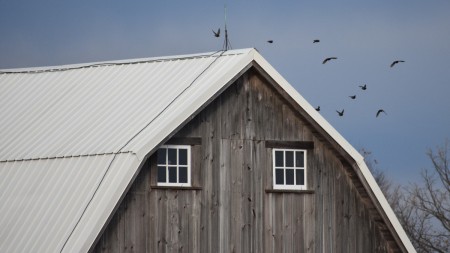 January 6, 2014
0

found this helpful
This page contains photos of farm equipment. Sturdy old tractors, balers, plows and other equipment were made to last, and can be interesting photography subjects.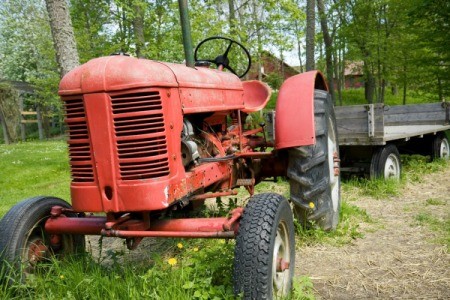 These photos are from my friend who lives in Illinois. She shared them with me so that I could share them with our ThriftyFun readers.
This lady does it all. She "runs" a nice farm, spins her own animals' fleece into yarn, bakes all her own bread in a wood stove oven and generally lives a very simple, happy life.
The highlight of her days is usually something to do with her many animals. She has a heifer named Katie who just gave birth to a first calf. Turns out the baby calf is a darling little bull calf and his name is Kingsford. He just celebrated his 1 month birthday on August 6. It took him all of 6 hours to find "his own home dairy", but he was standing soon after being born. Amazing!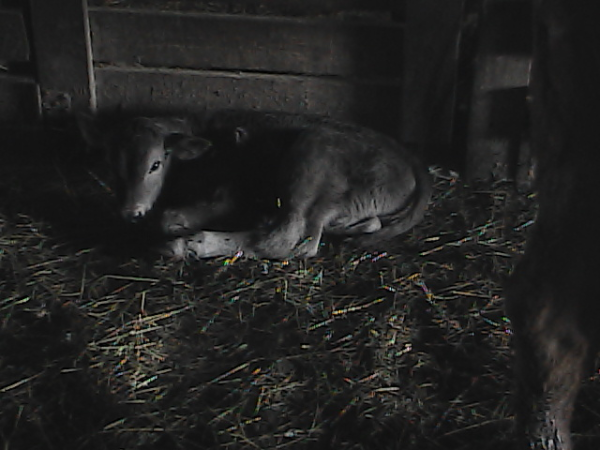 She also has a male alpaca named Simeron and a beautiful llama named SusieQ. Simeron and SuzieQ both give up their fleece to the shearer so that there is always plenty of the most wonderful fleece to be spun into yarn.
Simeron is shown in the background of one photos, just calmly watching the proud new mama checking out her baby.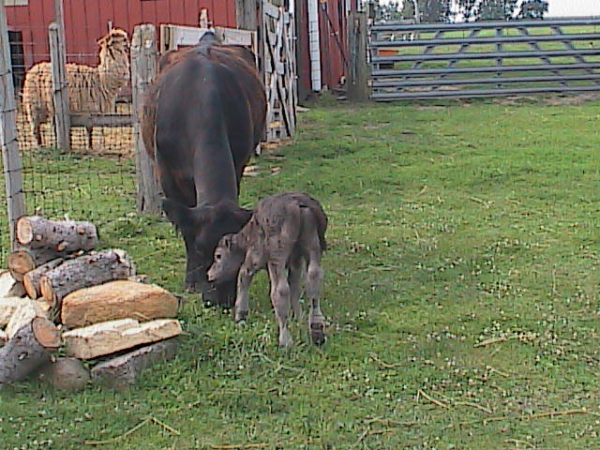 I look at the photos and almost long to be in a place where we could be living the same type life.
It might be a lot of hard work, but just think of the fun. Every animal is a pet, knows their name and comes a'running when called. One pet is a rooster who divides his time between her yard and a neighboring farm. One evening, he'll be gone and might not show up again for a month. He always comes back for a month or so, then is gone again. It's almost as though he has a plan, known only to him.
By Julia from Boca Raton, FL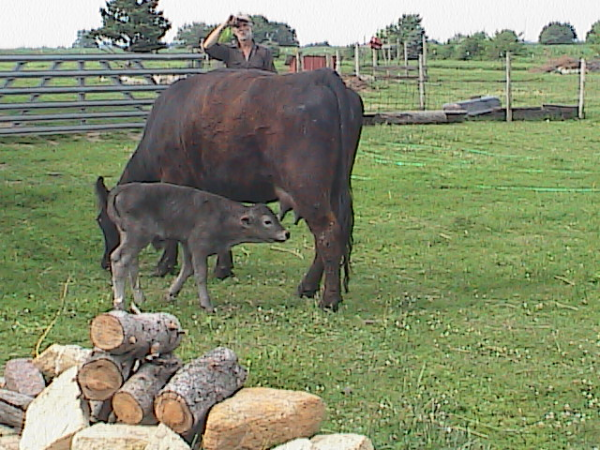 We were visiting a John Deere farm not too far from where we live. The man who owns this farm has everything you can think of John Deere.
When people go there to see everything, they sign a book with where they are from and go on a small train ride.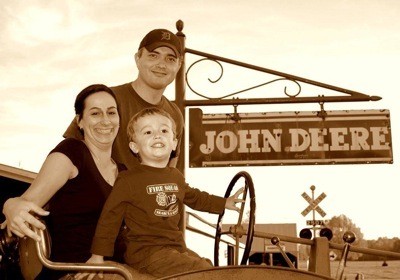 Read More...