My sister does not remember our mother as she was only 6 when our mother died, but when she was a bit older she suddenly "smelt her". It transpired that it was a Yardley lipstick, probably around 1960 or early 1970. The smell enabled her to visualize our mother. Mummy died in 1956.
I would like to find Yardley lipstick from that era. Any ideas? I thought it would make a fantastic Christmas present for her. I had to put down my nickname as there are a lot of Liz's.
Shrimp

By Elizabeth Hughes from Ledbury, UK

Answers:
Finding Vintage Yardley Lipstick
You might get in touch with the Vermont Country store. I used to get a catalog and they often had hard to find products from the past. It looks like they would look for what you want. vermontcountrystore.com (09/22/2009)

By Sharon
Finding Vintage Yardley Lipstick
Try the following, they specialize in vintage cosmetics and perfumes:

You might also want to try eBay or craigslist. Good luck. (09/22/2009)

By joan pecsek
Finding Vintage Yardley Lipstick
Hey Shrimp, I got an extra smile that this is your nickname because both Jean "Shrimp"ton and Twiggy were the most popular models for Yardley!

Wow, brought back memories! When I was 13 through 15 in the mid/late 60s I loved Yardley products. I had both Goodmorning Slicker and Goodnight Slicker lipstick colors, which did indeed smell yummy, and the paintbox eyeshadows that you applied with a special brush with water. My mom and dad wouldn't let me have the Twiggy false eyelashes, LOL!

Anyway, I just did a bunch of searching for you because I think anything you find of Yardley for your sister's Christmas present would be wonderful and is an awesome and thoughtful idea!
Here's what I've come up with:

Yardley of London official website. They have a toll free number you can call to ask more questions and purchase current products. Sadly, they no longer manufacture cosmetics.yardleylondon.com
Next is the exact eBay link for Vintage Yardley. Check there often because I did see that there was a slicker lipstick with attached keychain and still had a full tube of the lipstick. WOW! But it sold at the end of July :-( I captured the picture just in time from that sale and it will be posted here for you. Anyway, keep trying this eBay link because you never know when another lipstick might get posted. Currently they do have Twiggy eyeshadow and a bunch of other vintage Yardley items.
http://health-beauty.shop.ebay.com/i.html?_nkw=vintage+yardleyand_sacat=26395and_trksid=p3286.m270.l1311and_odkw=and_osacat=26395

This last link I tried to capture the photos, but wasn't able to (probably site blocks the copy option), but you might be able to retrieve them. There are a few to the right you can also open up. If you can get them you could print them for your sister's gift box along with the one I am posting here.
http://www.paperpursuits.com/advault/addetail.cfm?catid=27andsubcatid=64andadid=3815
Oh, and on a separate post I'll send the Yardley ad of Jean Shrimpton that you can print, too ;-)
Good Luck and let us know how you fair!
(09/24/2009)

By Deeli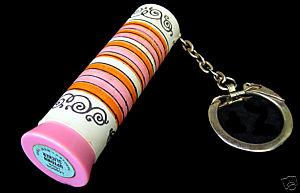 Finding Vintage Yardley Lipstick
Here's the Yardley ad with model Jean Shrimpton: (09/24/2009)

By Deeli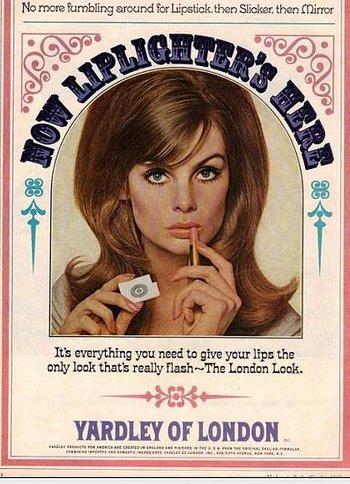 Finding Vintage Yardley Lipstick
Periodically check Ebay. I love to collect and have started selling to scale down. In my research I have seen stuff sold that amazes even me (an organized pack rat)! (09/30/2009)

By Amy
Finding Vintage Yardley Lipstick
Look on Ebay right now, there are 2 listings for Yardley's lipsticks.
I couldn't agree with you more. I find myself looking for perfume that smells like that heavenly lipstick. Why did they stop making it? I've kept a stick I bought 25 years ago just to smell it now and then and remember. (05/19/2010)
By caz