I would like to know where I can go and get some free patterns for dog clothes. I am also looking for recipes for dog treats.

Anita
Feedback:
Free Dog Clothing Patterns
Check grammiesgoodies.net for a recipe book for dogs. (04/17/2008)

By Dyann
Dog Clothes Patterns
Check out this site.
Petite Puppy Patterns. Easy to sew dog clothes patterns.
petitepuppypatterns.com (05/06/2008)

By Leila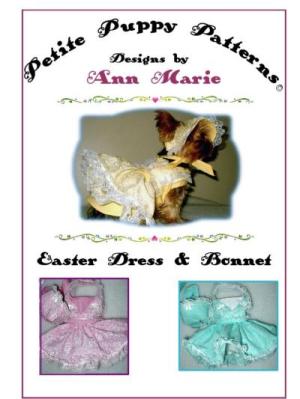 Free Dog Clothing Patterns
I know you wanted free patterns, but Wal-mart carries them for pretty cheap and they are cute things. (05/12/2008)

By meb2008
Dog Treats
Mix 1/3 cup of milk to 1 cup of flour and add some bullion or other spices for flavoring roll the dough and cut to desired shape and thickness and bake in a 350 degree oven for 15 min. My dogs totally love them. (06/13/2008)
By Chelsey
Free Dog Clothing Patterns and Dog Treats
I love to recycle clothes so I took this sweater that didn't fit me anymore which was a J Crew. I cut the sleeves off. I added recycled black leather trim around the arm holes. I sewed the extra collar down which makes a thick warm collar that goes up almost to her ears. I sewed the center of the sweater together, sewed the button holes together and added leather trim about 3-4 inches wide with dog bones appliquéd to the bottom of the sweater edge. Absolutely adorable and I made it all with supplies on hand at home. I usually buy material like this leather coat that was well worn from a thrift store for $5 and I recycled the leather for other projects. (10/24/2008)

By Missy S