Free Dog Clothing Patterns
Questions
Ask a QuestionHere are the questions asked by community members. Read on to see the answers provided by the ThriftyFun community or ask a new question.
Archives
ThriftyFun is one of the longest running frugal living communities on the Internet. These are archives of older discussions.
I have recently become the mother of a very cute, 3 year old, black female toy Poodle. She is a rescue from a puppy mill and my best Valentine present ever. I would like to know if there is a place to go for free clothes patterns?

By Mary from West Seneca, NY

Answers:
Free Dog Clothing Patterns and Dog Treats
I went to the op shop and brought a toddler's vest for my little dog "Maxie". I took the sides in and cut the middle out and then zipped it up the back. I have done several for him; they are nice and warm for the winter. You can get cheap ones from The Salvo's, also. (05/29/2010)
By Michelle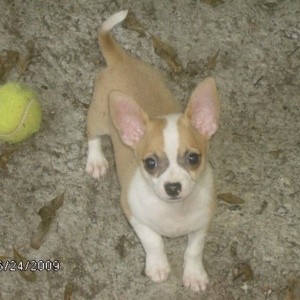 I am looking for free down-loadable patterns for small dogs.
By joyce from Benson, NC
Feedback:
RE: Free Dog Clothing Patterns and Dog Treats
Tracy gave you one site that is the sister site of Diy.com, look for Knitty Gritty and look for knitting doggy clothing patterns. There should be some on the site listings. BTW, your pup is so cute. (11/16/2009)
By Pam G.
RE: Free Dog Clothing Patterns and Dog Treats
Can't help you, but what a cutie! (11/16/2009)
By Dena Roberts
RE: Free Dog Clothing Patterns and Dog Treats
Here is an article I wrote rounding up free patterns:
http://www.associatedcontent.com/article/1358843/free_patterns_for_dog_coats_and_boots.html?cat=46
(11/30/2009)
I would like to know where I can go and get some free patterns for dog clothes. I am also looking for recipes for dog treats.

Anita

Feedback:
Free Dog Clothing Patterns
Check grammiesgoodies.net for a recipe book for dogs. (04/17/2008)

By Dyann
Dog Clothes Patterns
Check out this site.
Petite Puppy Patterns. Easy to sew dog clothes patterns.
petitepuppypatterns.com (05/06/2008)

By Leila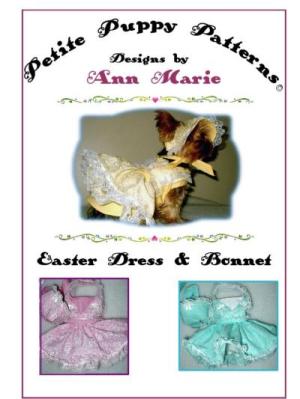 Free Dog Clothing Patterns
I know you wanted free patterns, but Wal-mart carries them for pretty cheap and they are cute things. (05/12/2008)

By Meghan
Dog Treats
Mix 1/3 cup of milk to 1 cup of flour and add some bullion or other spices for flavoring roll the dough and cut to desired shape and thickness and bake in a 350 degree oven for 15 min. My dogs totally love them. (06/13/2008)

By Chelsey
Free Dog Clothing Patterns and Dog Treats
I love to recycle clothes so I took this sweater that didn't fit me anymore which was a J Crew. I cut the sleeves off. I added recycled black leather trim around the arm holes. I sewed the extra collar down which makes a thick warm collar that goes up almost to her ears. I sewed the center of the sweater together, sewed the button holes together and added leather trim about 3-4 inches wide with dog bones appliquéd to the bottom of the sweater edge. Absolutely adorable and I made it all with supplies on hand at home. I usually buy material like this leather coat that was well worn from a thrift store for $5 and I recycled the leather for other projects. (10/24/2008)
By Missy S
I need dog clothes patterns. Does anyone have some?
Read More...
I want to make dog clothing but don't know where to find free patterns. I'm thinking of making things such as snoods, coats, etc. Does anyone have any other suggestions for things I can sew in the pet arena?
Read More...