Do you want to learn to play the piano or perhaps take voice lessons? Maybe taking art lessons is more your cup of tea. You can learn to play the guitar and even go to youtube and learn to play the ukulele. All for free. You can take free online classes from universities.
You can visit the National Zoo online or view the Otter Cam at the Monterrey Bay Aquarium. See the great art of the world or explore the universe.
You can see exhibits at the Smithsonian Institute. You can watch a waterhole in Africa via webcam and watch the animals drink. All for free.
Just search the internet for whatever you want, it's probably out there.
By Janice Fox from Leadville, CO
Read More Comments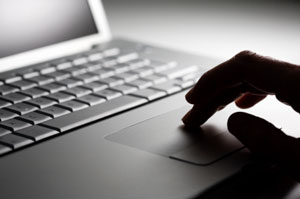 Free Stuff Online
Internet bills have become an almost essential cost today, and great service plans can be found. While your plan might be at the lowest price available, you can still get more for your money. Try to make the most out of internet service by finding all the free stuff offered online.
Kids' Stuff
There is a plethora of free kids' stuff online and the only cost is an internet connection and a printer. Games, coloring pages, activities, songs, and even anti-drug activities can be found at various free sites such as these:
While some of these sights ask you to register for free, the activities are free without registration. However, should you choose to register, these are reputable sites that shouldn't bog down your computer with spyware.
Directions
Maps are too expensive and often outdated. Get instant driving directions as well as city maps by using web sites such as
http://www.mapquest.com
or
http://www.randmcnally.com
. People have found some minor errors in the directions on sites such as these, so it's always a good idea to check two websites for directions before leaving for your trip. (Keep in mind that maps have minor errors as well.) Don't forget to print reverse directions to get home; what seems like a simple reversal might not be so simple. Some roads are one way, and exchanges vary depending on the direction traveled.
Discounts and Coupons
Caution should be used when visiting online coupon sites. These sites list grocery and other coupons which can be printed. While most of these coupons can be found in your local paper or at the stores themselves, these sites download more than the coupon to your computer. Heavily loaded with spyware that is quick to jump onto your computer, these sites should be entered with caution.
Instead, look at the direct source for your coupons. Companies that specialize in baby products are especially willing to offer many free products. By simply registering at http://www.pampers.com, you can receive free baby keepsakes, coupons, samples, and more. Older toddler products are also offered such as potty training products and tips.
If you're planning to visit a location such as museum or special event, check the web site first. Often admission coupons are posted online offering a few dollars off entrance fees.
Surf around and find great stuff for free. By taking advantage of what the internet has to offer, the monthly fees won't seem so steep.
Read More Comments
If you can't seem to pull your kids from the monitor, get them interested in reading free online books. These books are offered by the Rosetta Project, a volunteer organization striving to create an online library for children.
By Marie from West Dundee, IL
Link: http://www.childrensbooksonline.org
Read More Comments