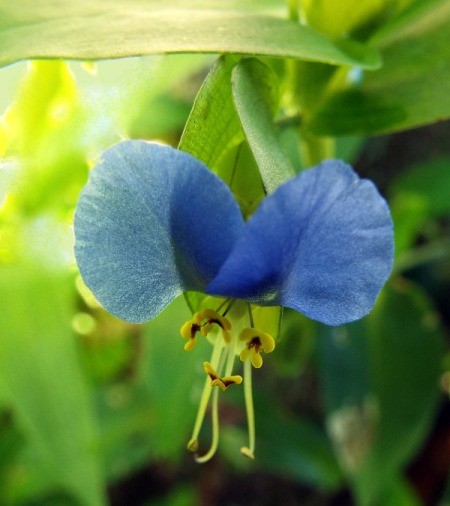 Photo Description
Taxonomists have the task of naming, describing and classifying organisms and includes all plants, animals, and microorganisms of the world.
Plant taxonomists are often in disagreement as to where a particular plant belongs. Couple that with most any plant being given several common names; you can call a plant anything you want and be correct, even if you're wrong.
The flower I photographed this morning is the Asiatic dayflower. It originates from Asia and made it's way into the States by way of Florida. The proper botanical name for this plant is Commelina communis.
Many plants have been given the common name 'Wandering Jew'. Commelina communis, at least where I grew up, was yet another plant to be given this name.